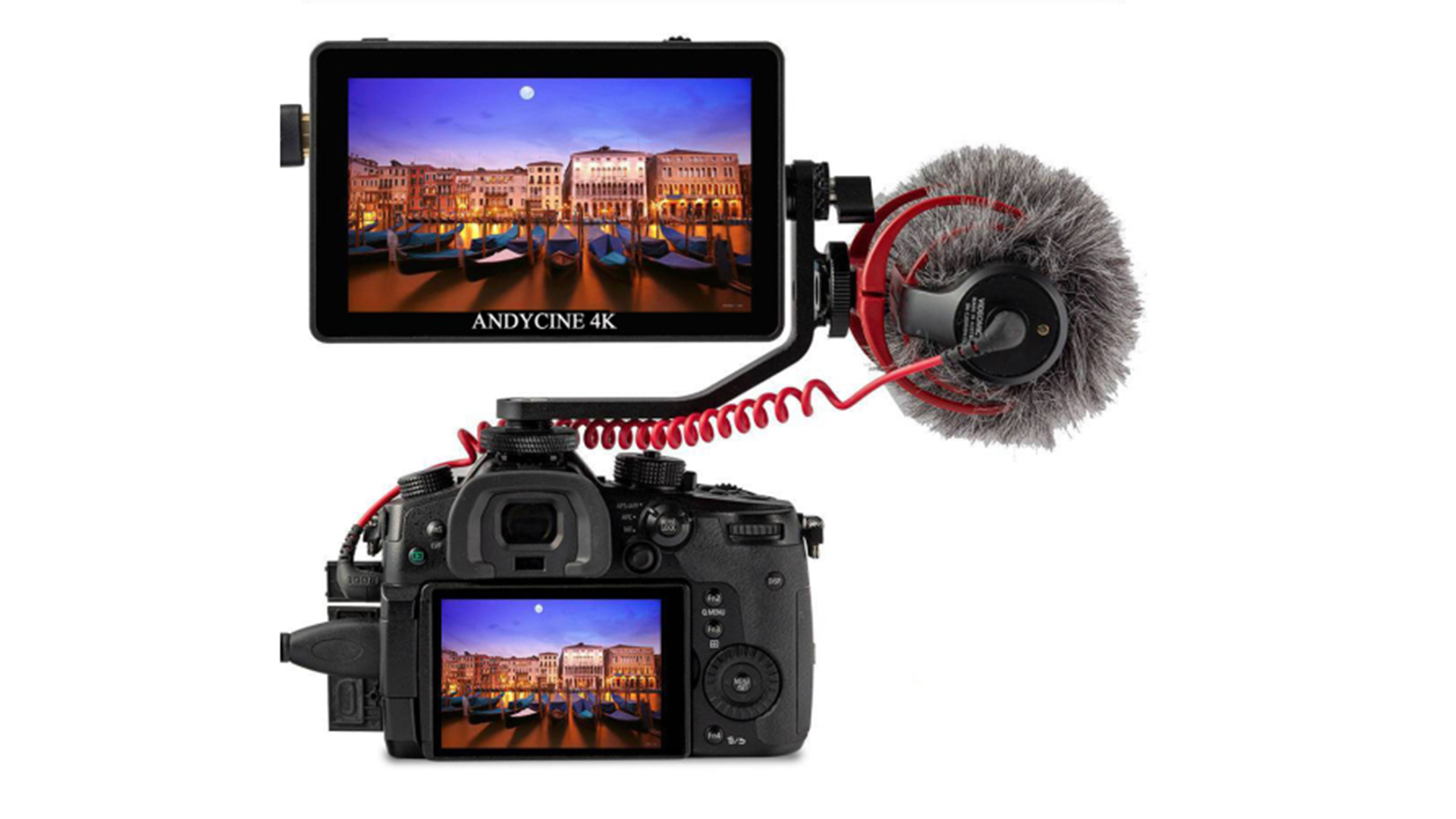 ANDYCINE has revealed its latest, highly affordable 4K field monitor for production, the A6 Plus V2, which is priced well below its competition. In addition, the company has released a firmware update that offers waveform and vectorscope. Let's take a look at both.
ANDYCINE A6 Plus V2 4K Touchscreen Monitor
The ANDYCINE A6 Plus V2 is a 5.5-inch, 4K touchscreen monitor that connects to a camera via HDMI (I/O), and also includes a USB Type-C power option. The new firmware update brings waveform vectorscope, giving cinematographers more options when filming.
Here's a rundown of the ANDYCINE A6 Plus V2 4K monitor specs:
5.5-inch touchscreen monitor, 16:9, LED backlight
Supports UHD 4K (3840 x 2160p at 30, 29.97, 25, 24, 23.98 fps or Hz) and DCI 4K (4096 x 2160p at 24 fps or Hz)
Monitor resolution of 1920 x 1080
3D LUT support via SD card slot
Horizontal and vertical view angles of 170° (85/85)
8-Bit color (16.7 million colors), Rec. 709, and 440 ppi
500 cd/m2 maximum brightness with a contrast ratio of 1000:1
Optional battery power via Canon LP-E6 or Sony L-series and a battery plate
HDMI I/O port
USB Type-C port
The ANDYCINE A6 Plus V2 starts at $199 USD, which includes the monitor, a tilt arm sunshade and micro HDMI cable. For $235, it also includes a hot shoe mount and carrying case, a real value.
The price and features are in-line with similar models, including the Atomos Shinobi 5-inch 4K monitor ($299), though it supports HDR, and the 5-inch SmallHD FOCUS HDMI 4K monitor (on sales at $299).
ANDYCINE A6 Plus Firmware Ver. 1.1.4 Update
Along with the release of the new A6 Plus V2 monitor comes a firmware update for the A6 monitor line. Version 1.1.4 adds waveform and vectorscope, and support of up to 50 LUT profiles. Future updates will add guide markers for popular social media aspect ratios.
If you're in the market for a touchscreen field monitor that supports 4K, the ANDYCINE A6 Plus V2 is a terrific option. Adding the firmware update ver. 1.1.4 gives the monitor more professional features with the addition of waveform, vectorscope and more LUT support. With prices starting at $199, the new ANDYCINE monitor is an option worth taking a look at.
Learn more about the new monitor and firmware update here.