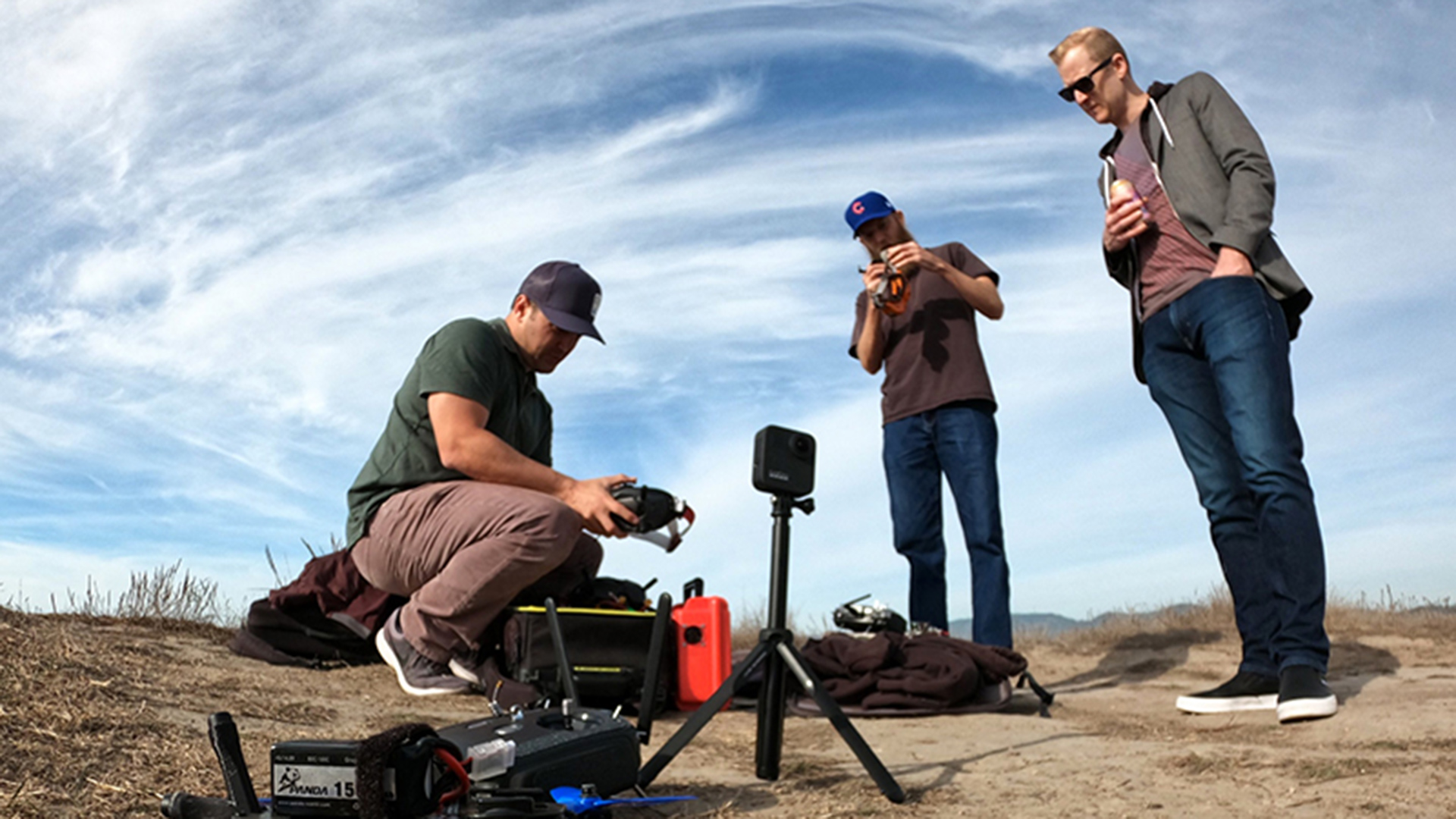 In what might not be a totally unexpected move, GoPro has acquired software stabilisation specialists ReelSteady. What will this mean for future GoPro cameras?
An interesting development for the leader in action cameras, as GoPro has reportedly acquired ReelSteady, which offers post-production image stabilization for the GoPro with their computer software, aptly titled GO. This looks like it'll be a real winner for both companies, and the GoPro community at large.
When it comes to action cameras, GoPro is still the most used and sought after. Its HERO line of cameras have been at the top for years for filmmakers, content creators, YouTubers and more. And though it hit a rough patch, it is still innovating with new cameras and accessories, such as the HERO8 and the 3-Way, its three-in-one mount.
While GoPro does a great job with stabilization in-camera via HyperSmooth and ready to share, ReelSteady GO takes it a step further during the post-production phase by accessing the GoPro's gyroscope metadata (all the way back to the HERO5 Black). This gives the desktop software the information it needs to really smooth out even the smallest of camera shake, vibration, etc. The results are nice and cinematic, and for $99, ReelSteady GO is of good value.
This is particularly great for the FPV drone community, and a filmmaker friend of mine bought the software last year to help smooth out his drone filming. However, 24p isn't supported yet, but it looks like it will be on the way.
Check out this video sample:
HyperSmooth crops 10%, while ReelSteady GO does some dynamic cropping when it smooths footage out. The higher the resolution, the better it will look after it gets smoothed out, particularly with 4:3 footage.
What it means
So what does this mean for GoPro and its large user base? The company promises the two ReelSteady co-founders, Andy Russell and Robert McIntosh, will work with its app developers to create some new and exciting features across GoPro's app ecosystem, features, products and more.
"Everything we've done so far has had no official link to GoPro, and now as part of the team, everything we create will be embedded from within GoPro," explained ReelSteady's Andy.
GoPro Founder and CEO Nick Woodman said, "Given Robert and Andy's passion for next-level visual effects, we're really excited for what our future holds with them as a part of our team."
Interestingly, ReelSteady will continue to sell GO and ReelSteady for After Effects, its professional video stabilization plugin, through its website. GoPro will handle customer support. We'll be keeping an eye on future announcements as Andy and Robert get to work with the GoPro development team.