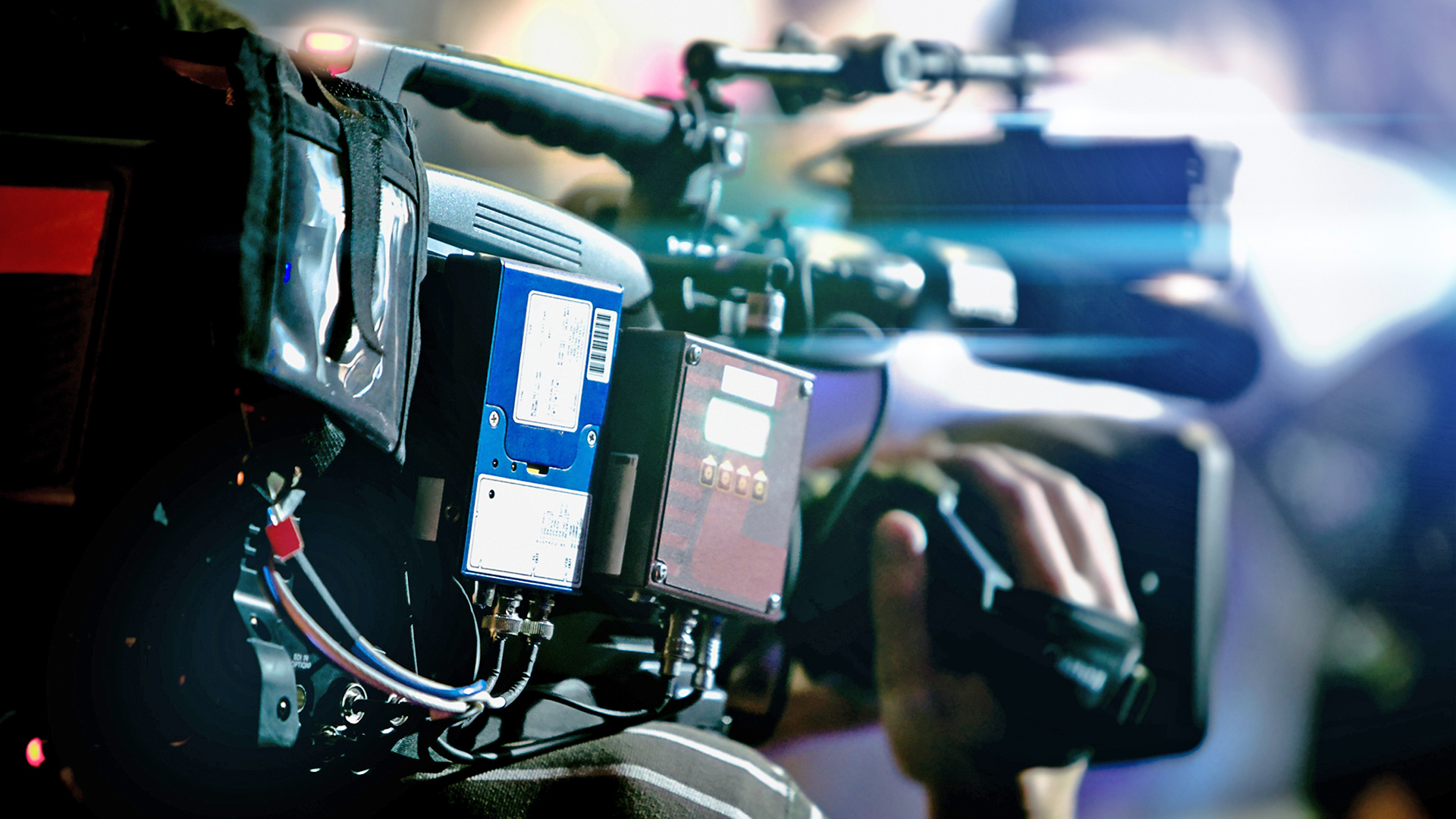 The Coronavirus outbreak has been forcing a rethink about how production can carry on seamlessly when social isolation is at the forefront of many countries strategies. IP based workflows are therefore now coming into their own.
We're hunkering down here in North Jersey in a community where there were a number of individuals present at an event in New Rochelle, NY, where the currently the largest cluster of those sickened reside. We're not under quarantine but virtually everything is shut down—the library, houses of worship, senior centers, our gym and now even Apple stores. We are plotting a 5 AM run to the grocery store to avoid as many people as possible. No doubt virtually all of our readers are experiencing similar or even more restrictive measures. And of course we at Redshark wish our readers health and strength at this time.
The production world is seeing significant disruption. After all, few endeavors are more contact based than production. At CBS news center in NYC, two staffers tested positive for COVID-19 resulting in a shuttering of the entire CBS Broadcast Center on West 57th street for several days while the facility was completely sanitized. These operations included local CBS news, network CBS News, CBS morning show, local affiliate streaming channel, syndicated shows such as Inside Edition, in house production—everything that we well know goes on in a major national facility shared with a major market local affiliate.
Local news was anchored from either LA or San Francisco with local field reporters shooting and reporting with editing taking place off site. And it was so seamless that the remote anchors had to say several times in a broadcast "The reason you are not seeing so-and-so your usual anchor is…" Network operations such as CBS morning show shifted to Washington, DC. CBSN streaming operations shifted to WBZ studios in Boston. In all cases, video display walls behind anchors were fed with live shots of NYC skyline.
The importance of IP video now
Before even touching upon other adaptations that we are making in every aspect of production, let's just think a moment about what is facilitating a seamless continuity of local news. It's got to be IP. My CBS technical contacts are too busy now to respond to queries, but what we are obviously seeing is broadcast IP workflows enabling anchors in California to cut to both live and pre-recorded packages acquired in New York, uplinked either by satellite (yes, it still exists) or more often now by direct camera upload or bonded cellular to an edit site where reporter can remotely consult with editor and add necessary vo's, sent to producers to assemble in management software packages, with maybe switching at originating CA studio (or maybe not) and a master control perhaps somewhere entirely different. While we can debate whether world health preparations were adequate for a pandemic, certainly news reporting was ready.
I have been in touch with a number of folks in cinema, episodic TV, reality TV and corporate production who report a virtual stoppage of work. Still, footage needs to be transferred, dailies shared with producers, and the full gamut of edit, grade, audio, finish and deliver tasks. The least of what production houses wish to do is assemble staff working in close proximity.
While we may be prepared for IP workflows involving live news and relatively small reporting packages, we're not there yet with scripted and even reality productions. It is leading to workflows both high tech and low tech.
Creating and uploading proxies from original camera material has been common for a while. Higher budget operations may even be able to upload to cloud based services full res camera originals which then create proxies for producers and editing.
Limitations
But at some point, the project needs to be finished and not too many colorists have Baselight, Nucoda or other high end finishing solutions at home. Somebody has to come into the facility. The goal then is becoming bringing as few people as possible on site and maintaining as much "social separation" as needed for safety.
In operations without the budget, bandwidth and cloud storage capacity as the big kids, cloud based proxies and editorial review is the first step. But the suggestion that I am hearing more and more is simply pass around large hard drives via courier or overnight ultimately ending back up at a bare bones staffed facility for finishing and delivery.
Mental health professionals are telling us that an important coping mechanism now might be through social media interaction. And as it has always been, community sharing and crowdsourcing brings fresh ideas to projects.
We would like to hear from readers how this temporary, we are certain, shutdown of our world is affecting your productions, your workflows, your clients, and just in general your craft.
Everyone stay healthy and safe.