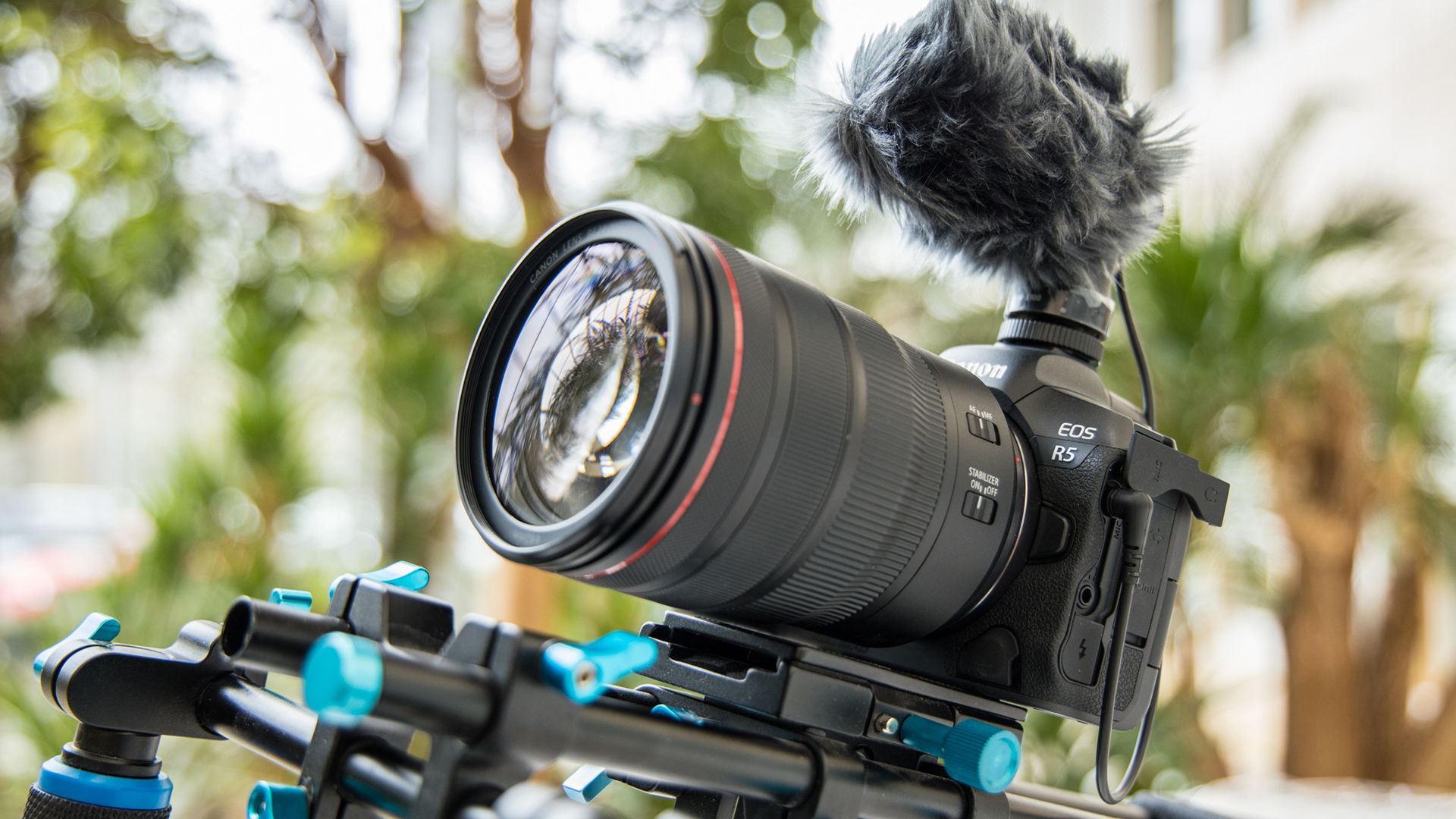 Canon has reacted to online discourse that suggests that the EOS R5 features specifications that are 'impossible' by teasing some more details about the camera.
Canon first unveiled details of the EOS R5's development last month. The primary headline feature was that it would record 8K video internally using the full width of the sensor up to 30fps.
In addition to confirming that the camera will feature Canon's Dual Pixel CMOS AF as well as advanced animal recognition AF, the company also confirmed a few more specifications, including:
12fps burst shooting using the mechanical shutter, while the electronic shutter offers 20fps.
A newly Canon-developed, in-camera image stabilisation system – which works in combination with the lens stabilisation system.
Automatic transfer of image files from the device to the image.canon cloud platform.
Dual card slots.
Clearly there is more to come, but it does show that the company has been concerned about some of the online comments doing the rounds. It isn't unusual for pre-announced products with fantastical specifications to be accused of being vapourware. But it is unusual for a company with a track record as stellar as Canon to face such accusations.
As we commented when the EOS R5 was first announced, this is going to be a more important camera than it might be realised initially. We have a lot of 8K televisions available, but no 8K content. Or at least minimal 8K content. A camera such as this is a step towards making 8K shooting normal. It will be interesting to see how competitors react upon its release.
As for the rest of us, 8K is an unavoidable part of our video future, and this is likely to be a seminal release once it makes it to market.
Tags: Production