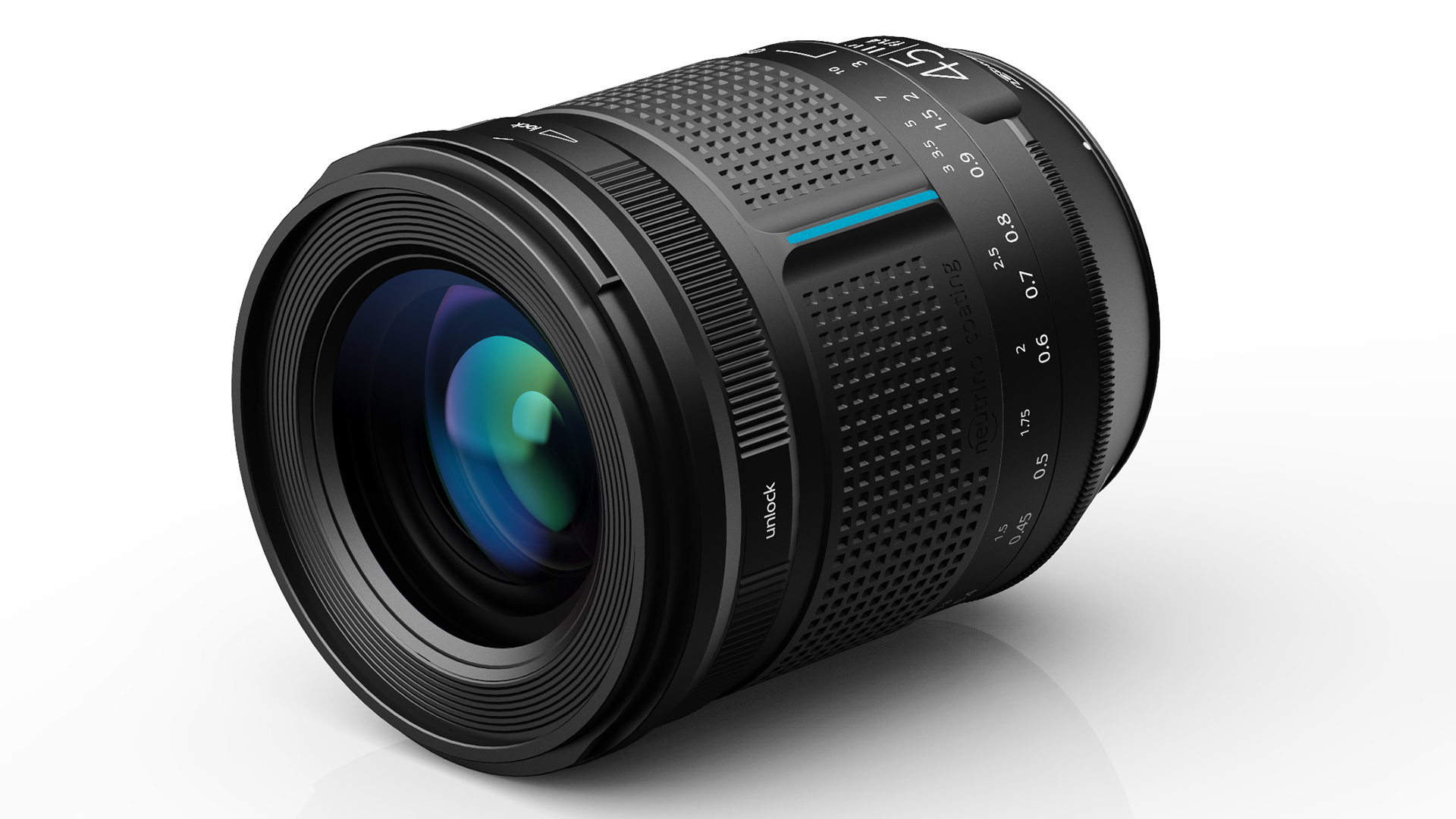 Irix has announced a new ultra fast full-frame lens for Nikon, Canon, and Pentax cameras with an aim to offer an alternative for fans of 35-50mm focal lengths.
The new Irix 45mm f/1.4 lens, it has to be said, does look rather beautiful. Although it has been designed with photographers in mind, it also looks like it will fit the bill for people who are using hybrid cameras for video since it features an iris control on the barrel as well as a wide focus ring throw. The main features of the lens include:
Smooth bokeh
Fast F/1.4 aperture
Internal focusing
Weather resistant construction
Aperture control straight from the camera
In-camera focus indicator
Semi-automatic modes (PASM)
All exposure parameters are saved in EXIF data
50-degree field of view
"Focus Lock" feature
140-degree focus ring throw
Reinforced metal construction
77mm front filter thread
The Irix 45mm f/1.4 is equipped with a 9 rounded aperture diaphragm, which should make for some lovely looking bokeh effects, but the company appears to have put a lot of thought into the actual feel of the lens in use, too.
All weather construction
The construction is a combination of internal metal construction and composite elements, which the company says makes it strong, yet lightweight. The lens is also fully weather sealed, and because it uses an internal focussing mechanism it should mean that it can be used well in some of the harsher environments photographers might find themselves in.
I mentioned the focus barrel throw earlier, but Irix has gone even further. Not only is the focus grip nice and wide, with an embossed texture, but it has also added a focus marker, which can be felt by the hand. A focus lock also features.
All focus and aperture markings are filled with UV reactive paint so that they can be seen in low light conditions.
No price or availability has been announced as yet, but the lens will be available for Canon EF, Nikon F, and Pentax K mounts.