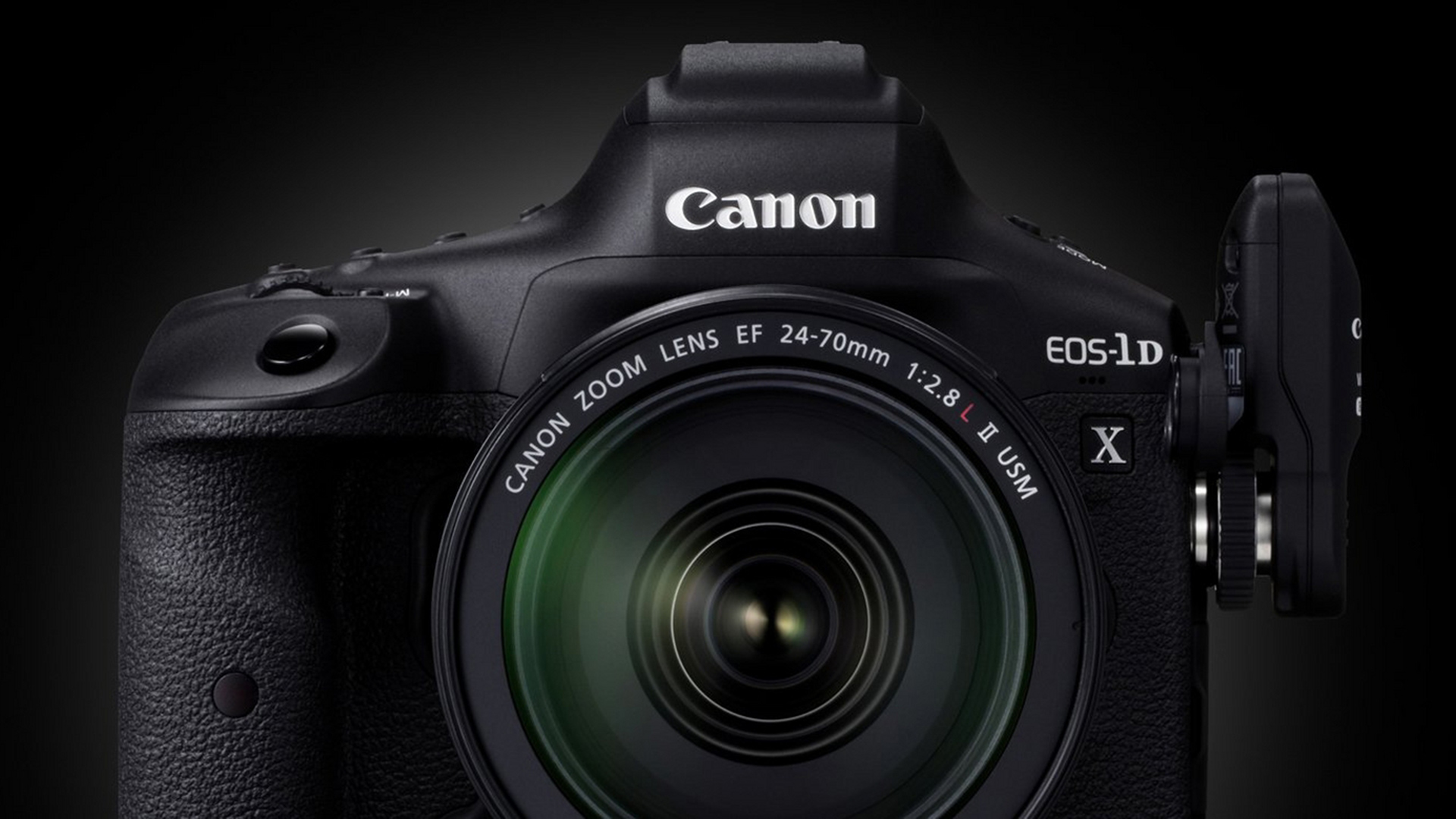 Canon goes all action with the new, ultra high speed EOS-1D X Mark III full-frame DSLR. It's no slouch when it comes to video, either.
It's been anticipated highly since it was first announced in October, but today Canon has announced the launch date of its EOS-1D X Mark III.
The EOS-1D X Mark III stands out for a few reasons. For starters this is clearly a monster of a camera, with its ability to shoot up to 20fps even when using continuous autofocus, achieved by using an AF sensor with 28 times the centre resolution of the previous model and three times the autofocus points. But the new 1D is also notable because contrary to where most punditry would predict the industry is going, ie mirrorless, the 1D X Mark III is both a DSLR and sports an EF mount.
The fact is that the DSLR is not dead, and as this camera shows, can still outperform pretty much every mirrorless model out there.
But that's not all. For video users the camera is capable of 5.5K 12-bit RAW internal video recording, which is a first in the Canon stills range. In fact you'd need to buy one of its cinema cameras to obtain this capability in normal circumstances.
Going further with the autofocus, Canon has developed a new subject tracking system, designed to recognise humans in a wide variety of sporting situations. Canon claims that the system will easily recognise such subjects even if they are wearing helmets or goggles.
From a technical standpoint the 1D X Mark III houses a newly developed DIGIC X processor and a 20.1MP sensor. So while the camera might not be the highest resolution device on the market, it has clearly been designed very specifically with getting the best action shots in the most difficult of circumstances. Something that might not be as possible with a much higher resolution sensor.
As mentioned earlier, the camera is capable of up to 20fps shooting with autofocus tracking, the caveat being that this is in live view mode. However, even in the traditional shooting mode it can still shoot at a very impressive 16fps, which makes it the fastest DSLR currently on the market.
Huge ISO range
If you are going to be shooting sports and action it goes without saying that you might also be using the camera in far less than ideal lighting conditions, too. With that in mind users will be able to choose from a huge range of ISO settings, going from ISO 50 all the way up to a staggering ISO 819,200. Clearly there is a huge question mark over what such a high setting means for noise levels, but it will be extremely interesting to see what it can do when we finally see it in the flesh.
Canon does claim that the camera's noise handling abilities allow it to handle a huge amount of usable dynamic range. Further, it has seen fit to equip it with a new High Detail Low-Pass filter, which it claims allows the camera to keep ultra sharp, high resolution images while preventing moiré.
In addition to the usual RAW stills file format, the 1D X Mark III can save compressed images in the HEIF format. As readers will know, this is common in phones such as the iPhone, and is based off the HEVC video codec. In short it allows compressed images up to 10-bit colour precision to be saved in a file that is the same as JPEG, with less risk of artefacts.
Data storage is taken care of with the new CFexpress cards that are now on the market. Canon claims that using such media the camera can take photo bursts of over 1000 raw images without issues.
Video capabilities and stabilisation
The 12-bit 5.5K CRM format internal recording is clearly the headline feature when it comes to recording moving images. You'll be pleased to know that this is full frame recording, and not cropped. 4K log gamma footage recorded to 10-bit HEVC files is also on the list of capabilities, although MP4 is also an option for those with less editing processor grunt.
A stabilisation system called Movie Digital IS is incorporated, which gives the camera 5-axis stabilisation. Dual pixel AF is supported in both 4K and RAW video modes.
Wireless
As it normal for cameras today, the 1D X Mark III can transfer files over both wifi and Bluetooth, either via FTP, the EOS Utility, or connecting to a smartphone. Bluetooth on the camera uses the Low Energy protocol, enabling it to keep a constant connection to a smart device while using minimal battery power. GPS is present, so it can record the capture location for images as well.
It features convenience features for sports photographers out in the field, such as illuminated buttons so that controls are easily seen. Lastly, Canon claim that each battery charge on the camera is good for around 2850 shots.
All in all the 1D X Mark III looks like the sports and action photographers dream. Although it is strictly something that only professionals who use such a device on a daily basis will go for as the £6,499.99 / €7,599.99 suggests.
The Canon EOS-1D X MarkIII will be available in February. Find out more on Canon's website.