With the last two months hopefully lodged in recent memory still, we'll group them together as we conclude our review of 2019. There were still some impressive highlights though.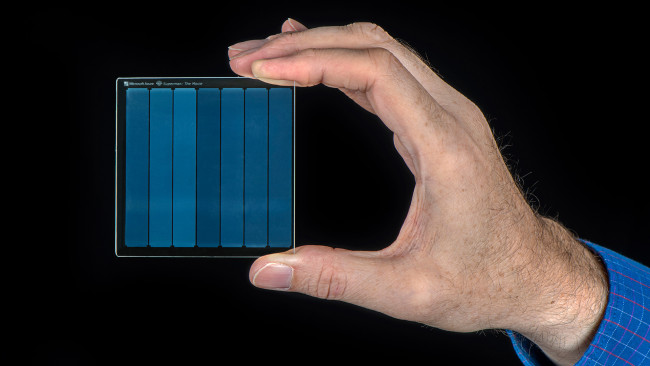 While LTO tape could feasibly last several decades, work has been afoot for years to find a longer lasting format which doesn't require manual migration every few years or run the risk of read/write obsolescence and data decay. And a new proof of concept seemingly made of Krytonite could provide a lasting solution…
"Microsoft and Warner Bros. have collaborated to store and retrieve the entire 1978 Christopher Reeve Superman movie on piece of glass roughly the size of a drink coaster, 75 x 75 by 2 mm thick," we wrote regarding the first public test for Project Silica.
Netflix now requires its films to be made in HDR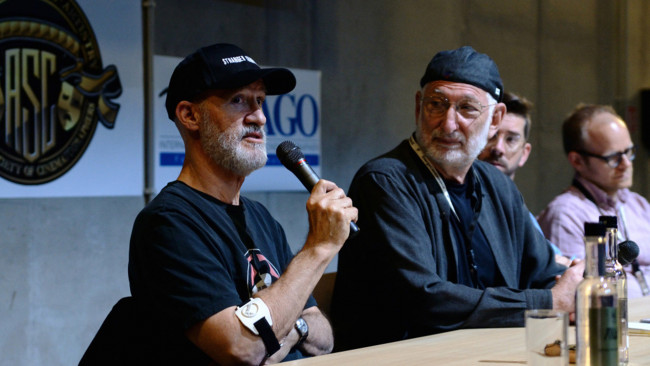 This is one of those stories that crept out slightly but could end up being rather significant. After spending years saying HDR was a creative decision up to an individual creative team, Netflix has apparently switched and now mandates it across its (massive) production slate.
Not literally, you understand, but David Shapton reckoned that an examination of the capabilities of the humble non linear editor showed that workflows are becoming increasingly decoupled from a single location.
"Keep in mind the idea that NLEs are databases," he wrote. "Strictly, it doesn't matter where that data is. Until now, it's probably been in the form of video files on a local hard drive, or, at a push, on a network drive in your building. A slightly more advanced way to work is collaboratively, with multiple users on a project, each working on a different aspect of it, but with access - as if it were on their own computer - to the same files.
"A natural extension of this is for these multiple users to be in different places: maybe in the same town, or even across the world. Essentially the topology would be the same."
One of the most impressive cameras of the year is also one of the cheapest we covered. GoPro has been up against the ropes slightly of late, but came out swinging with the HERO8 Black (which confusingly we put in an orange rubber sleeve to take it out kayaking — presumably so we could make the 'orange is the new black' joke here a month or so later).
How good is it? "The HERO8 is a little marvel of a camera, and I still find it astounding how such a device is even possible," wrote Simon Wyndham.
Part two of the review is here: https://www.redsharknews.com/production/item/6823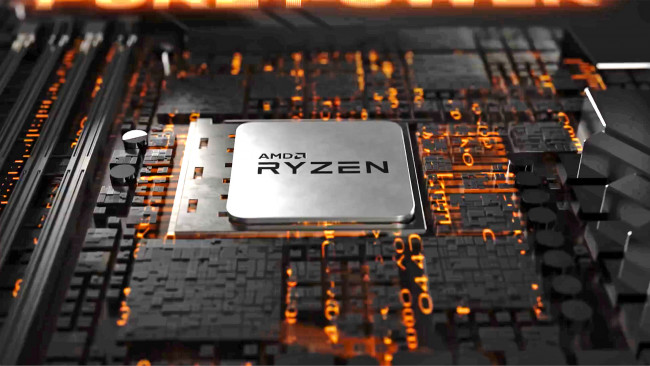 You want graphs? You want analysis? You want tables? You want to know whether the AMD Ryzen 9 3950X's 16 CPU cores are worth the price hike over the AMD Ryzen 9 3900X 12 Core and Intel Core i9 9900K 8 Core when it comes to actually driving something in the real world like Resolve? You got it…
A look a some new technology from Crytek and how it holds out the potential to move realtime raytracing away from its current lock in on high-end Nvidia RTX GPUs.
"While there's never been any sign of unification between realtime and offline rendering in the past, with the two techniques identifiably different, it's now easier to imagine than ever," we summarised. "With the capability of realtime rendering going through the roof, the future looks bright. And slightly shiny."