Our review of the year hits September and these were some of the most popular articles we featured.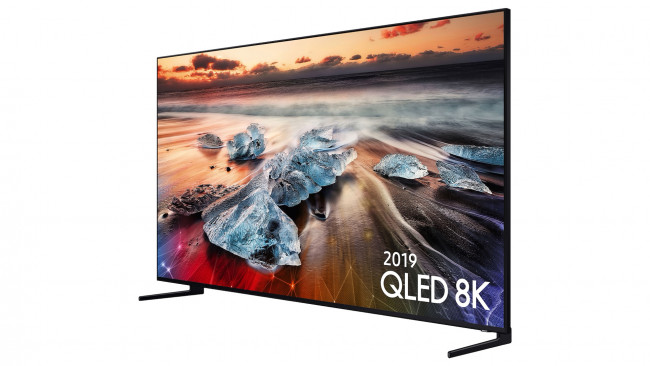 When is 4K not 4K? When it's 8K of course.
As David Shapton wrote: "4K isn't just 4K and 8K isn't just 8K. I've seen 8K material that looked like 4K or worse, and I've seen 4K that's so good it was hard to believe it wasn't 8K. While 8K is a worthwhile improvement, it really isn't that much better than very good 4K. And with so many 6K cameras coming on to the scene, you'll be able to make 4K that's so good that people will just watch the pictures in awe. No one will even mention resolution."
Every so often we feature pieces that really break through and have a much wider readership than we would normally assume they would get. This is one of those; a review of a new lens brand. Laowa, and its then new 100mm 2:1 lens for Sony FE, Canon EF, Pentax and Nikon AI mounts.
"At £469 this lens is priced well below the Sony equivalent," wrote our reviewer, Chris Foreman, "and whilst it doesn't support AF like the Sony, it does have another string to its bow. The Laowa is a 2:1 lens, meaning that it's able to reproduce subjects at 2x life size on the camera's sensor. It gives full frame coverage, and it's also an apochromatic design lens, meaning that nearly all chromatic aberration is eliminated."
This is another in that same category of breakthrough pieces. And, given the renewed popularity of cassette tape we talked about back in July, it's quite an ironic one too.
Essentially Sony's 40th anniversary Walkman has a digital screen that rather precisely emulates a cassette tape whirring around in the mechanism, which is a fairly cute trick. And for those nostalgically thinking about getting back into the whole cassette thing, as we point out the unit's onboard 16GB drive might seem fairly low end for an expensive machine in 2019 but is actually the equivalent of 155 C90 tapes…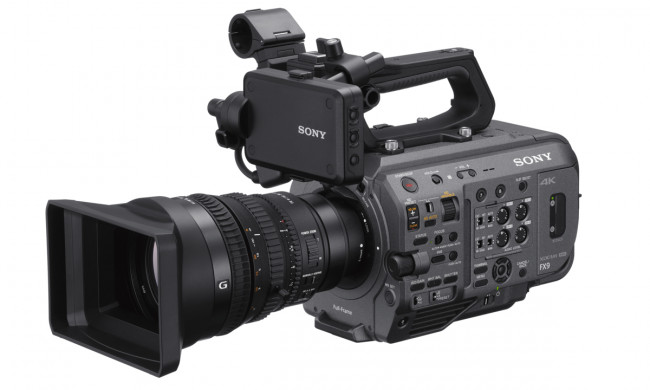 More from Sony. It was a quieter IBC than normal this year (you can read our Awards summary here) but one of the standouts was undoubtedly the launch of the Sony FX9.
The camera will ship this January, and here's what our Ned Soltz reckoned about it.
"The FX9 brings together technologies from the Alpha mirrorless camera series and the Venice CineAlta digital cinema camera while keeping the basic style of the FS7. In fact, most third party FS7 accessories will work with the FX9.
"The camera is built around a 6K sensor which downsamples to 4K to create images in excess of 15 stops of dynamic range. Inherited from the Alpha series is fast hybrid autofocus. As an FS 7 II owner and former FS7 owner, I react with delight. While I have never been a fan of autofocus in video, reliable autofocus in the FX9 extends its use beyond more structured production with an opportunity to nail focus to run and gun operations from reality TV to weddings to even ENG.
"In fact, Sony is targeting exactly that freelancer, production, wedding/event videographer segment with the camera."
Lastly for this month, Canon, and a brief summation of David Shapton's interview with Mr Yuichi Ishizuka, President and CEO of Canon Europe, Ltd and Managing Executive Officer - Canon Inc, that succeeds in getting under the skin of the company.
"Canon has three fundamental technologies that are world-leading: Optics (lenses), sensors and processors. Because it makes these, it has full control over them. So it's not surprising that Canon wants them all to work together to their full potential. That's not easy. They're working at such a high level of performance that any discrepancy could seriously affect the performance of all three elements in this technology stack.
So Canon prefers to wait until everything is just right before launching a product. There's obviously much more to it than this but this is the essence of it."
Also see:
RANGER HELIUM and RANGER GEMINI: RED's brand new camera range
Blackmagic expands BRAW to Premiere Pro and Avid, debuts ATEM Mini and more
Atomos takes Shogun 7 up to 3000nits, boosts Nikon, Panasonic and Sony capabilities