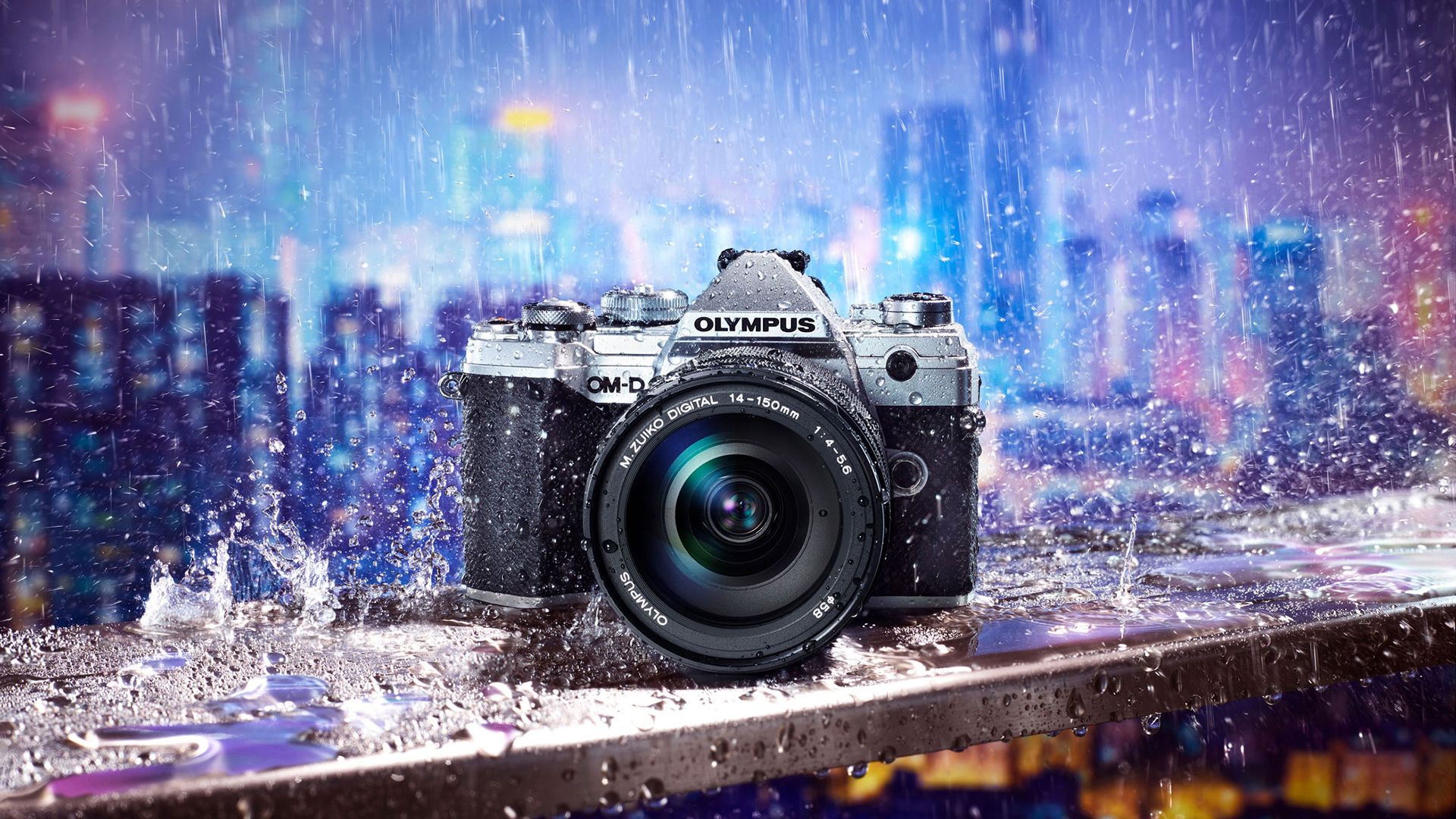 Olympus celebrates 100 years by releasing an update to one of its most popular cameras.
The new camera, the OM-D E-M5 Mark III is designed to be lightweight and compact, yet provide enough features to satisfy most enthusiasts and semi-pro photographers.
In fact the highly compact nature of the new camera, smaller than the camera that preceded it, is one of the standout features that Olympus is pushing. And it's quite a compelling feature given how bulky the average full-frame camera is. But of course, the OM-D E-M5 Mark III is not full-frame, instead offering a 20.4 Megapixel MFT CMOS sensor. The E-M5 Mark III uses the TruPic VIII image processor that is featured in the company's flagship OM-D E-M1 Mark II, bringing with it a few key advantages over its predecessor.
The M5 Mark III features a 121 point on chip phase detection autofocus, and is apparently capable of performing high precision focus at maximum apertures. An improved algorithm is said to prevent jumping from the foreground to the background in mixed perspective scenes. Face and eye detection also feature.
High speeds
The new camera is capable of burst shooting at up to markedly quick 10fps with continuous AF and object tracking, and up to 30fps using an electronic shutter and no continuous autofocus.
Stability is taken care of via a 5-axis in-body stabilisation system, and when combined with the IS system within compatible lenses it offers up to 6.5 shutter speed steps of compensation.
Other stand out features include a Live Composite mode that overlaps multiple shots and composites only the bright sections of the picture for capturing light trails. Apparently this feature helps prevent over exposure during long exposures. It is also possible to monitor long exposures in realtime so you can see the effect you will be getting.
Pro Capture mode is like a pre-record buffer for stills. It works by taking pictures up to a 14 frame buffer at full resolution once the shutter button is pressed halfway. This will be particularly useful if you are taking photos of wildlife. It might just be possible to rescue the moment should you be too slow on the shutter trigger.
Tripod High Res Shot is the Olympus version of the high resolution mode on the Panasonic S1 series. This shifts the image sensor in 0.5 pixel increments resulting in a final picture of 50MP resolution. Like the Panasonic mode, this will only work if your subject matter is pretty much completely still.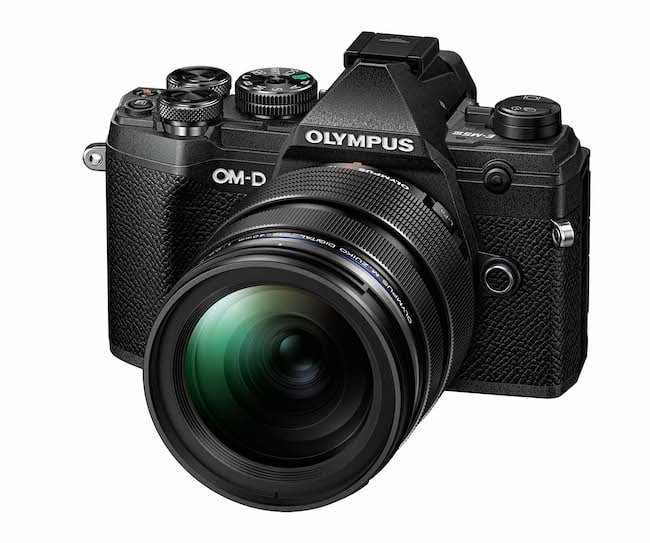 Focus Stacking and Focus Bracketing feature as ways to take pictures with 999 variations in focus. This is important for macro photography where you are working with incredibly shallow depth of field. The resultant pictures can be combined with the Olympus Workspace software, or combined and processed in-camera.
Video features
Olympus has not traditionally pushed the video features of its cameras as primary selling points. However the OM-D E-M5 Mark III is capable of UHD or DCI 4K video at up to 30P, compatible with the camera's phase detection autofocus and stabilisation system, and 1080P video up to 120fps. Whilst no specs have been released we would assume this is all at 8-bit colour precision.
Notably the new camera is full dust and weather sealed up to an IPX1 rating. The OM-D E-M5 Mark III will be available from late November in either silver or black with an official RRP of US$1199 for the body only and US$1799 with a 14-150 f/4-5.6 II lens.
For more information go to the Olympus website.
Tags: Production