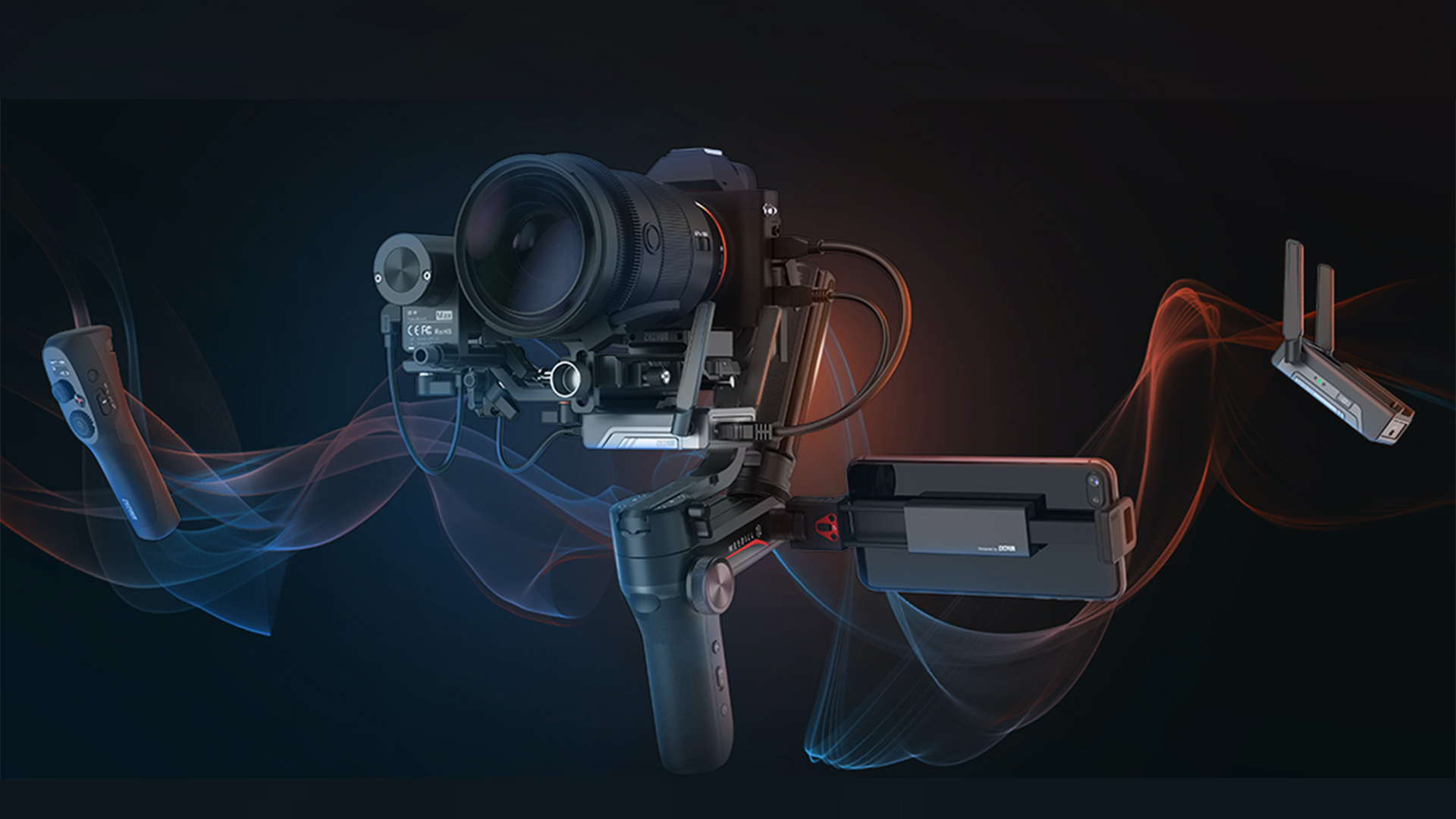 Zhiyun's new highly compact gimbal is designed for the latest generation of mirrorless and DSLR cameras.
Despite all the advances in in-camera stabilisation systems, the trusty gimbal remains one of the primary, and most reliable ways of obtaining rock steady moving footage with a professional video camera system.
The WEEBILL-S from Zhiyun has received some solid upgrades over the WEEBILL LAB, including 300% more motor torque and a 50% faster response rate. New algorithms have also been implemented to help eliminate jitteriness during fast movement. The different movement parameters can also now be adjusted on each axis directly through a dial on the main handle of the device.
The WEEBILL-S has been designed to be as compact as possible, with Zhiyun claiming that it is as compact as an A4 piece of paper. We are presuming this is referring to the weight and height dimensions of the paper, not the depth!
Like the WEEBILL LAB, the S model allows users to operate the gimbal in an easy to use underslung mode. This was one of the stand out features of the WEEBILL LAB, and it lets the device stand out from the competition where ergonomics are concerned.
A new TransMount image transmission model can be added, which lets the WEEBILL-S transmit 1080p 30fps footage up to 100 meters, and allows users to monitor via smartphone, tablet, or a professional monitor.
Software
New software, ViaTouch 2.0 and SmartFollow 2.0 can be coupled with the transmission module to perform smart camera control, such as object tracking, simply by selecting the object on the device touch screen.
The device features an all-new motion sensor control system called Sync Motion. Using this the device can be controlled with a smartphone. But if it is coupled with the wireless remote controller it can be controlled from long distances as well.
Brand new self-adaptive control algorithms recognise the weight of a camera and automatically selects the best motor strength. A new expansion bar gives more options for weight counterbalance, while a two-in-one quick release plate contributes to a fast setup, as well as eliminating the need for rebalancing if a camera is detached for use on other equipment.
Battery life via the system's interchangeable batteries is a claimed 14 hours. Cameras can also be powered from these as well, keeping the system compact as well as being able to shoot for long periods.
Recommended retail price is US$439 for the base unit, ex taxes, while the Zoom/Focus Pro package costs US$519, and the Transmission Pro package is US$679. Find out more about the WEEBILL-S on the Zhiyun website.
Tags: Production