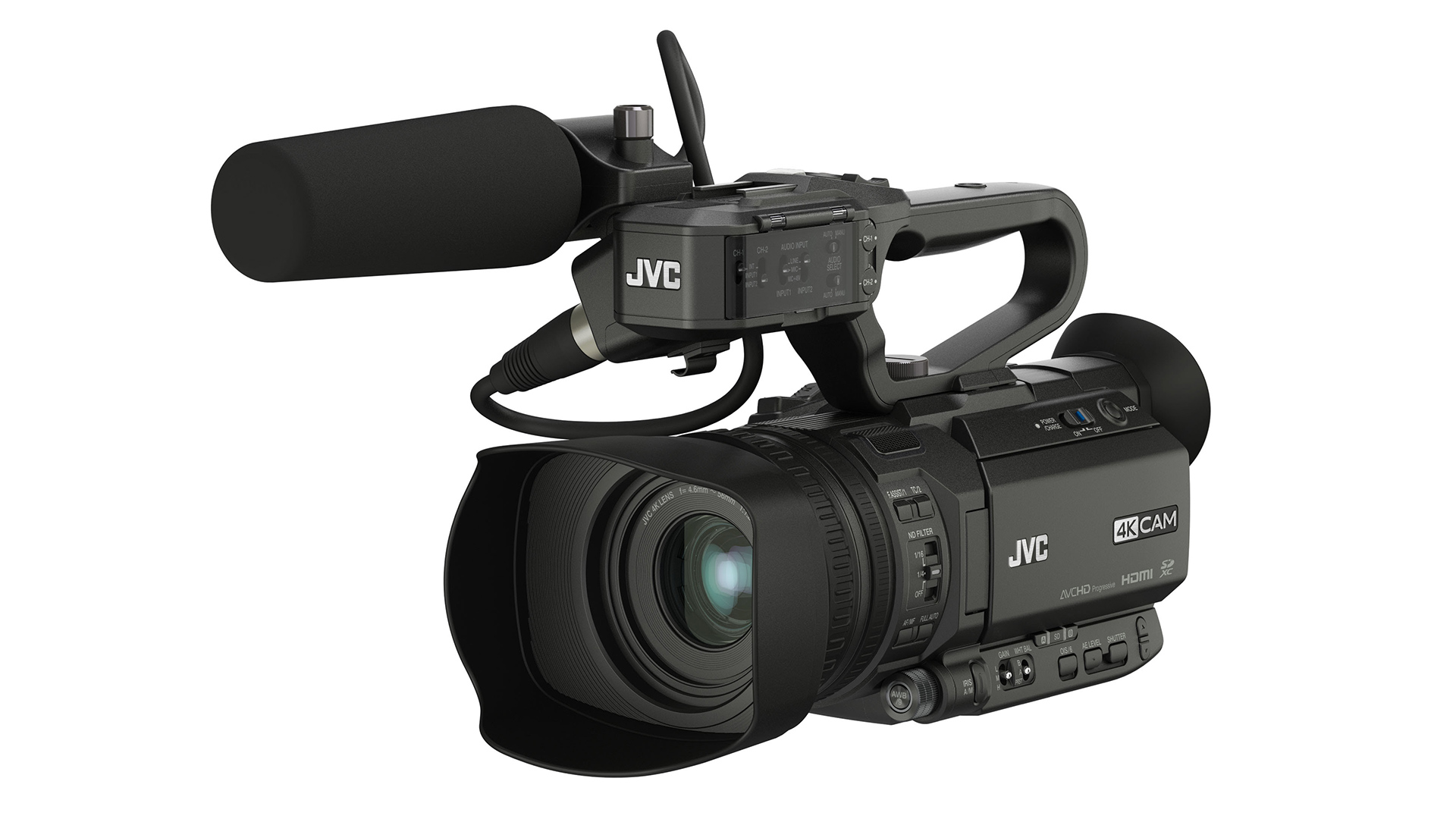 As IBC approaches, we are seeing a trickle of new announcements, including this new camera upgrade from JVC, which allows integrated live streaming to Facebook.
With documentaries like The Great Hack making the rounds, now might not seem to be the best time to be promoting a close association with Facebook. But like it or lump it, Facebook is a vastly used social media service, and it seems unlikely to be dented much by recent revelations. In fact many businesses rely on it. And one part of Facebook that is increasingly being used for everything from giving a tour around your new kitchen to genuinely useful tutorial videos, is Facebook Live.
JVC has now taken things to the Nth level with the announcement of a free upgrade to its GY-HM250 camcorder series, making it the first fully integrated Facebook live professional camcorder on the market.
The upgrade full incorporates Facebook's required RTMPS protocol, for better security, and it works with all versions of the HM250, including the "house of worship" model, the GY-HM250HW, which includes graphics overlays. If live broadcasts from church isn't your bag then models such as the GY-HM250SP include everything you might need for a live sports event. Although you are free to upload your own graphics and overlays for full customisation.
Now, the cynics amongst you might think that this is a gimmick, but live internet streaming, whatever the platform is becoming ever more prevalent, and important. What holds things back from a professional standpoint is the complexity of setting things up from a professional camera platform, in stark contrast to using a smartphone, which is a one click affair.
Camcorders like this, which allow the easy use of quality equipment for such a purpose, can only help to raise the standard of internet live streaming.