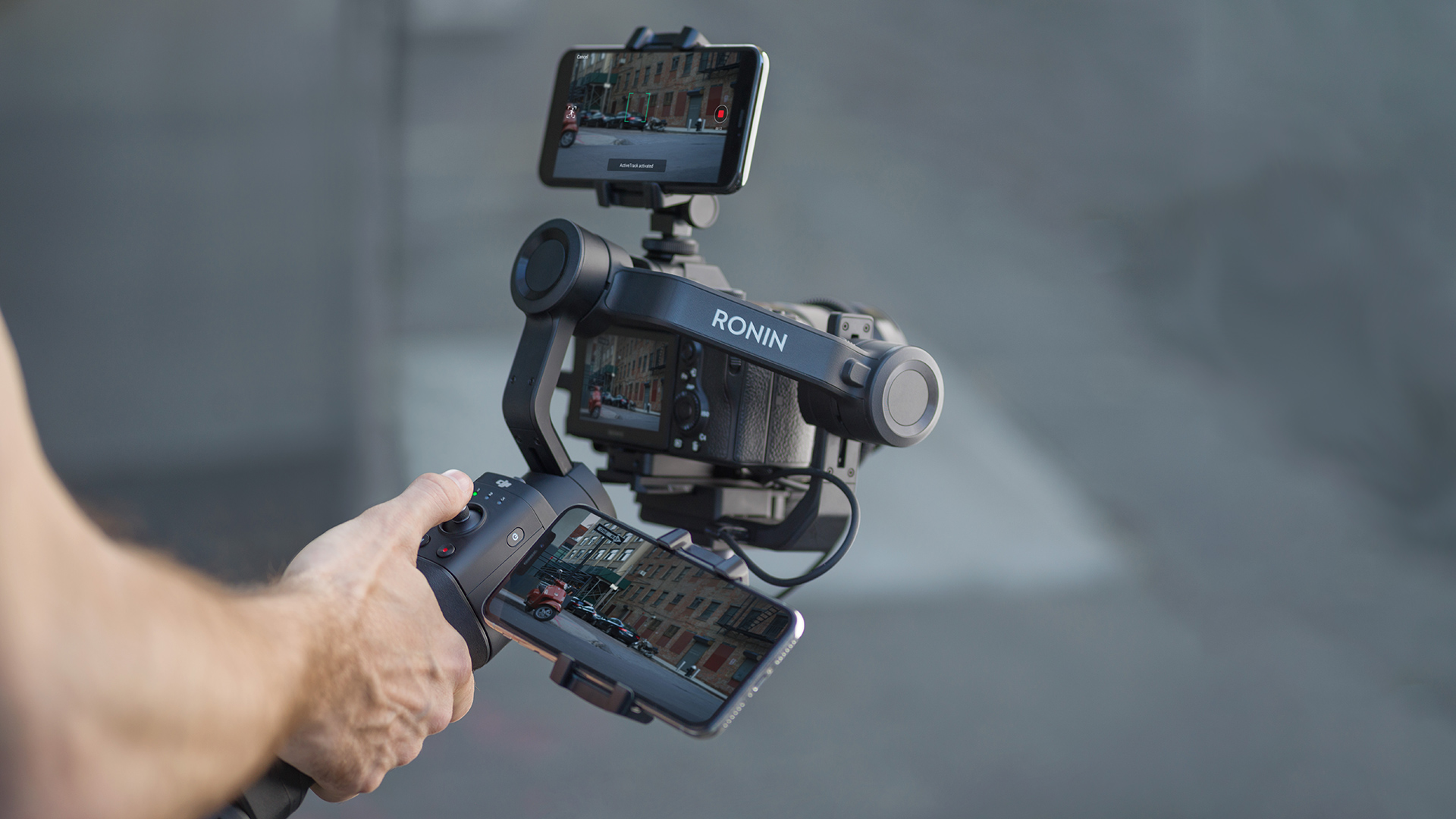 DJI's new gimbal is aimed at the new generation of mirrorless cameras and places an emphasise on lightness and travel friendliness, along with some new user friendly features.
The gimbal market, it has to be said, is a pretty crowded one, with most options managing to do exactly what they are supposed to, provide great looking camera stabilisation. But there are a lot of differences between what's on offer and ease of setup, weight, battery life, and load capacity. DJI is of course a world leader in such gadgetry, and the new Ronin-SC is squarely aimed at those who want to travel light, yet not have to compromise on the camera they use.
With a new generation of full frame, yet compact mirrorless cameras upon us such as Nikon's Z 6, and Panasonic's S1 series, the demand for ever easier to use, and lightweight, gimbals is high.
Base specs
The new gimbal weighs in at 2.4lbs, which is 41% lighter than the Ronin-S, and has been designed to break down easily for stowage in a backpack or other small case. Yet DJI claims that the combination of materials used to built it, magnesium, steel, aluminium, and composite plastic, is strong enough to stand up to the rigours or use that will be thrown at it.
The motors can cope with up to 4.4lbs of load weight and the battery will apparently provide around 11hrs of use. Setup has also been simplified, with locks available on all three axis so that each can be isolated for faster, and more practical camera balance adjustment. There's also a position lock system so that if you need to remove the camera, it can be remounted again with perfect balance almost straight away.
The Ronin-SC features many of the operation modes you'd expect, such as Sport Mode. But DJI has added a number of new options. Force Mobile for instance synchronises the movement of the gimbal with that of your mobile device up to a distance of 82 feet away using Bluetooth 5.0.
Active Track 3.0 can select a subject using their mobile device for the gimbal to follow. This mode takes the information from the mobile device and sends the information to the Ronin-SC. When the mobile device is mounted to the hot shoe of the camera this means that the gimbal can accurately follow the subject in question.
Other modes include Virtual Joystick, which allows the gimbal movement to be controlled from a smart phone, TimeLapse, which is pretty self explanatory, but allows time lapses to be taken while adding some interest to the shot with camera movement. MotionLapse, which is Hyperlapse by any other name, Motion Control, which allows 10 different key points for movement paths to be set up, and then repeated as many times as you want, and finally Panorama. This allows still images to be captured and then stitched together later.
Accessories
The Ronin-SC is compatible with most DJI gimbal accessories such as Command Unit, DJI Force Pro, and DJI Master Wheels.
The device will be available in two flavours. Standard at $439, which includes the essentials to get you up and running, and the Pro Combo, $539, which comes with am external focus wheel and Remote Start Stop Splitter.