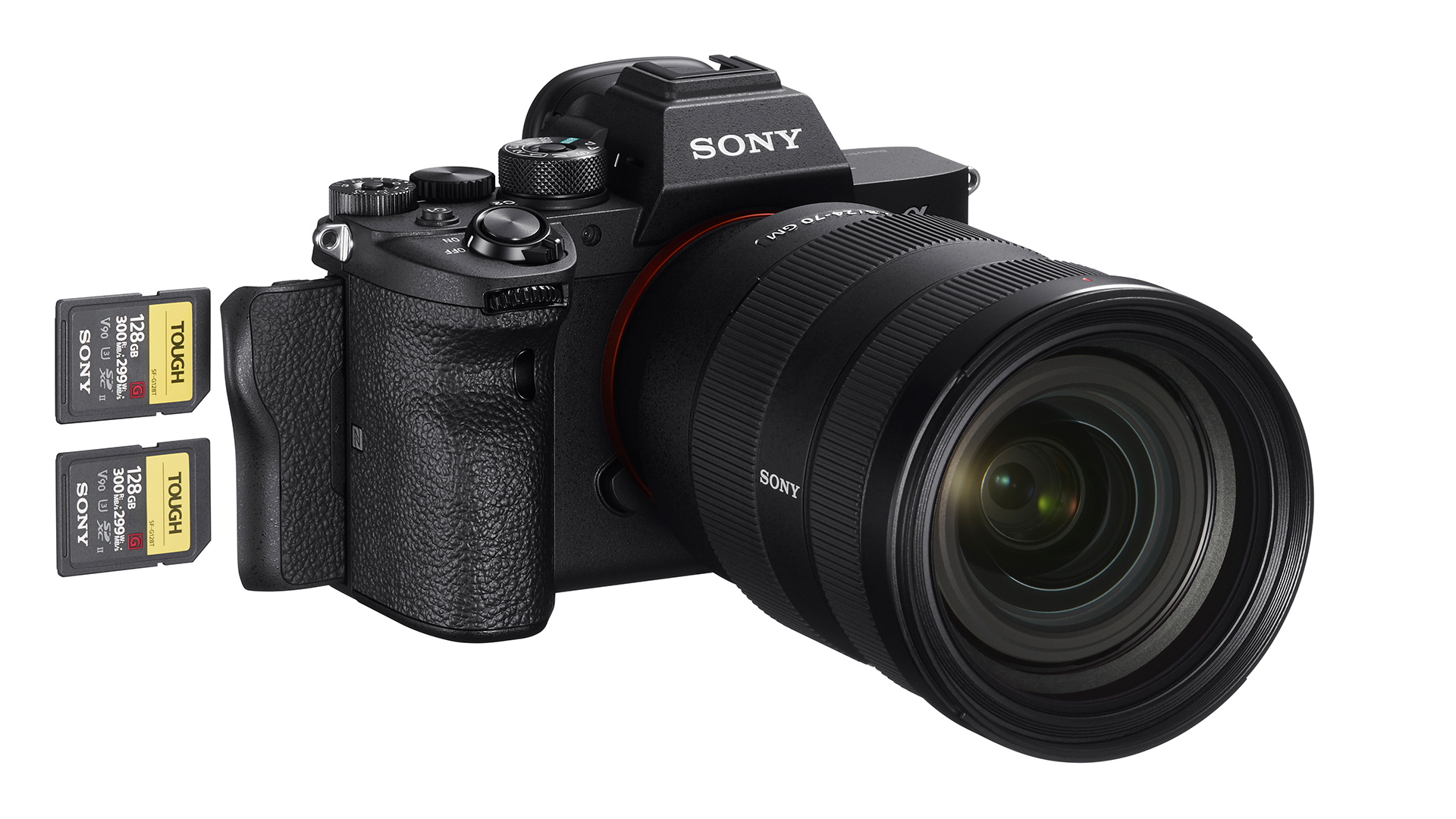 We're still a couple of months or so off IBC, but Sony's announcement today of the α7R IV, a camera that apparently offers 'medium format' image quality, was a very welcome surprise indeed. Here are the details in full.
Sony has just introduced its latest full-frame mirrorless option, the α7R IV.
For some time there has been talk that Sony had a medium-format sensor camera in the works and with its astonishing 61 megapixel sensor, the persistent rumors have borne fruit.
While of course our interest at Redshark is primarily in its video capabilities, the ever-growing convergence between still and video shooters requires that we highlight still features even while concentrating on its video capabilities.
Other than the high resolution sensor and the other features which Sony touts and which we'll discuss, really the first new feature that hits me is dual UHS-II slots. The α7R II as well as the α9 boast dual SD card slots but only the lower slot is UHS-II. That really made little sense to me and now it is good to see that high speed read and write can take place to both cards.
The 61 megapixel sensor itself is of the backlit variety meaning that an advertised 15-stop dynamic range can be achieved with low noise. There is also a reported "fine tuning" of the in-camera 5-axis image stabilization system. Having shot both stills and video with earlier versions of the α7 as well as the α9, I can say that the IS was already impressive but it would stand to reason that shooting at such mammoth resolutions requires even more stability precision.
Its OLED viewfinder has more pixels and its choice of 60 or 120 mhz refresh allows that higher refresh rate to assist with fast moving subjects.
Naturally such a high resolution camera will be more limited in continuous shooting mode than a camera such as the α9 which is designed with sports photography in mind. Still, 10fps at 61 mp is impressive and can still be adequate for action and even wildlife shots. No complaints there at all.
Real-time eye tracking for both human and animal subjects is improved with new algorithms and I can hardly wait to try out that feature just added to α7R III and α9 cameras. Once again, higher resolution demands more precision and Sony is keeping pace with the enormous amount of data that needs to be processed.
Connectivity
Sony has not overlooked connectivity with the addition of 5 ghz band transfer and even the inclusion of the new USB 3.2 standard for the fastest transfer possible. Thus users have a choice of WiFi, USB, FTP and more. So what more is there? Sony has also announced version 2.0 of its Imaging Edge software with Remote (controlling camera), Viewer (preview images) and Edit (develop RAW images). Even better—the camera can transfer images to a smarphone while powered off.
And speaking of power, battery life using the NP-FZ100 batteries has increased slightly and in addition to a two battery grip, a four battery grip is now an option. As an added bonus, the camera can also be powered by a connected USB power supply. This is a major feature for video shooters in particular.
But let's leave the still image overview and concentrate on video.
Just as the α7R II added a more video-centric α7S II camera, there has been talk of a companion to the α7R III with something like an α7S III. With the introduction of this new camera, we will need to wait and see whether such a device actually will be announced.
Meanwhile, in video mode (as in still mode actually) it can shoot in both full-frame and APS-C modes. As has been the case for some time with Sony sensors in both modes there is full sensor readout meaning no pixel binning.
Video formats
It can record up to 30p UHD video at 100mbit H.264. Both Slog2 and Slog3 as well as HLG modes are available in addition to other what is in effect hypergamma settings. From first glance at the specifications, it would seem though that the internal video is still 8-bit. That very well may present an issue when shooting Slog and subjecting the footage to more than moderate grading. I have seen 8-bit footage fall apart very quickly. But from experience with shooting Slog3 in particular with Sony mirrorless cameras, simply adding a LUT and a quick tweak or two doesn't destroy the footage. I would prefer a 10-bit internal codec. It is not a deal breaker and would not deter me from the camera.
I also take the opportunity once again to note my preference for shooting video with dedicated video cameras. I do shoot mirrorless video and even have shot some footage for a client's documentary with 8-bit mirrorless (albeit in Rec 709 rather than log) so if a situation really called for heavy color and vfx work, I would prefer to shoot my FS7 II to an external recorder.
But the autofocus features and eye-detection features that the α7R IV includes in video mode gives a shooter versatility that cannot be achieved with something like my FS7 II, which I would never consider shooting in autofocus for an action shot.
Remember the old adage that a viewer is more forgiving of lesser quality video than poor audio? Not to say that in any way would the α7R IV's video be lesser quality but good audio has always been a challenge with mirrorless cameras. Sony also introduced today a digital audio interface with its MI shoe allowing digital recording either through the newly-introduced ECM-B1M shotgun mike or the new XLR-K3M XLR adapter.
In HD mode, the camera can shoot up to 120 fps and timelapse and interval shooting modes are also available.
In short, the enhanced stability, autofocus, eye autofocus, tracking, and audio make this camera Sony's most advanced video-mode mirrorless camera.
This of course is just an overview and some first impressions. All of the details can be found in the official Sony press release.
Our Redshark team looks forward to hands on with the A7R IV where we can share more direct impressions. We know we will be impressed. And, incidentally, this is a camera I would buy to complete my still kit as well as give me greater versatility in video shoots.
The α7R IV is slated to be available in September at a US price of $3495.