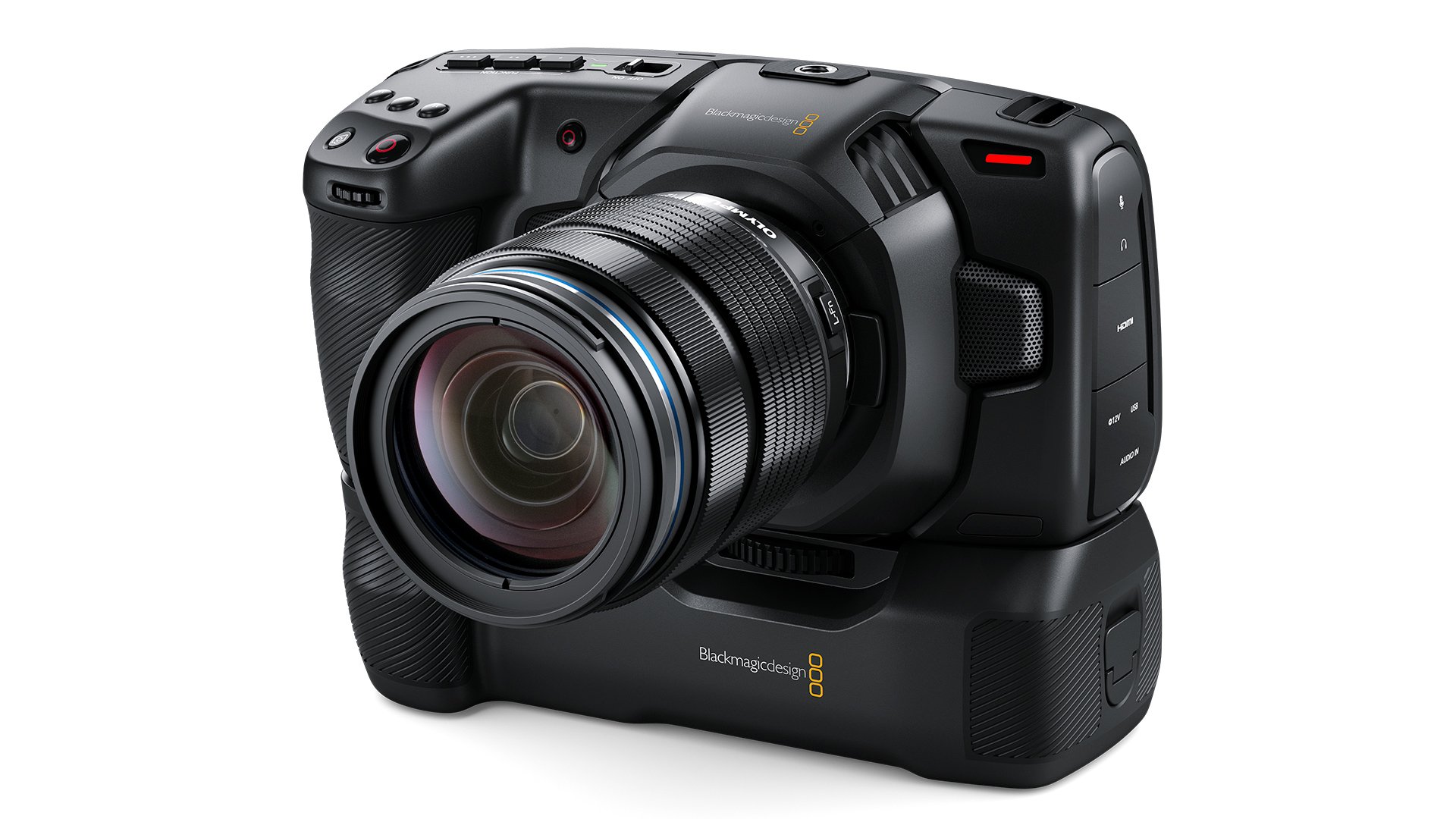 Nestled amongst the announcements at NAB 2019 was this one from Blackmagic Design. One that will be of immense interest to BMPCC 4K users. An OEM integrated battery grip.
Back when the BMPCC 4K was first announced one of the suggestions that users had for the camera was for BMD itself to develop a perfectly matched battery grip for the camera.
Third party solutions exist already, but they all involve some sort of external wiring, or 15mm rails mounting. What users want is a solution that doesn't require the camera to look like some sort of steam punk imagination, and more like a camera. Well dream no more, BMD has listened, and has come up trumps with a true OEM battery solution for the Pocket Cinema Camera 4K.
The attachment fits to the bottom of the camera in the same way that most DSLR battery packs do. And indeed it looks just like such additions, adding a bit of bulk to the base of the device. This does make the camera quite tall, but the impact of such ready availability of such a thing should not be underestimated. No longer will users have to search for a cobbled together way to make their camera work continuously for more than 45 minutes.
A battery grip such as this makes the BMPCC 4K into a much more viable proposition right out of the box, assuming you purchase the grip and some batteries at the same time.
What's the catch? There are one or two downsides for existing users. The first is that if you have already purchased a cage, such as from Tilta or Smallrig, the new grip pretty much renders them unusable. The second is that you will need to purchase new L series batteries to use with it. So it might be swings and roundabouts for people who have already invested into their system. But for new users the battery grip will be a very welcome addition.
The BMPCC 4K battery grip will retail for $245 and will be available in August. Yeah, I thought that too. But the good news is that it is a real thing. Patience young Padawan.