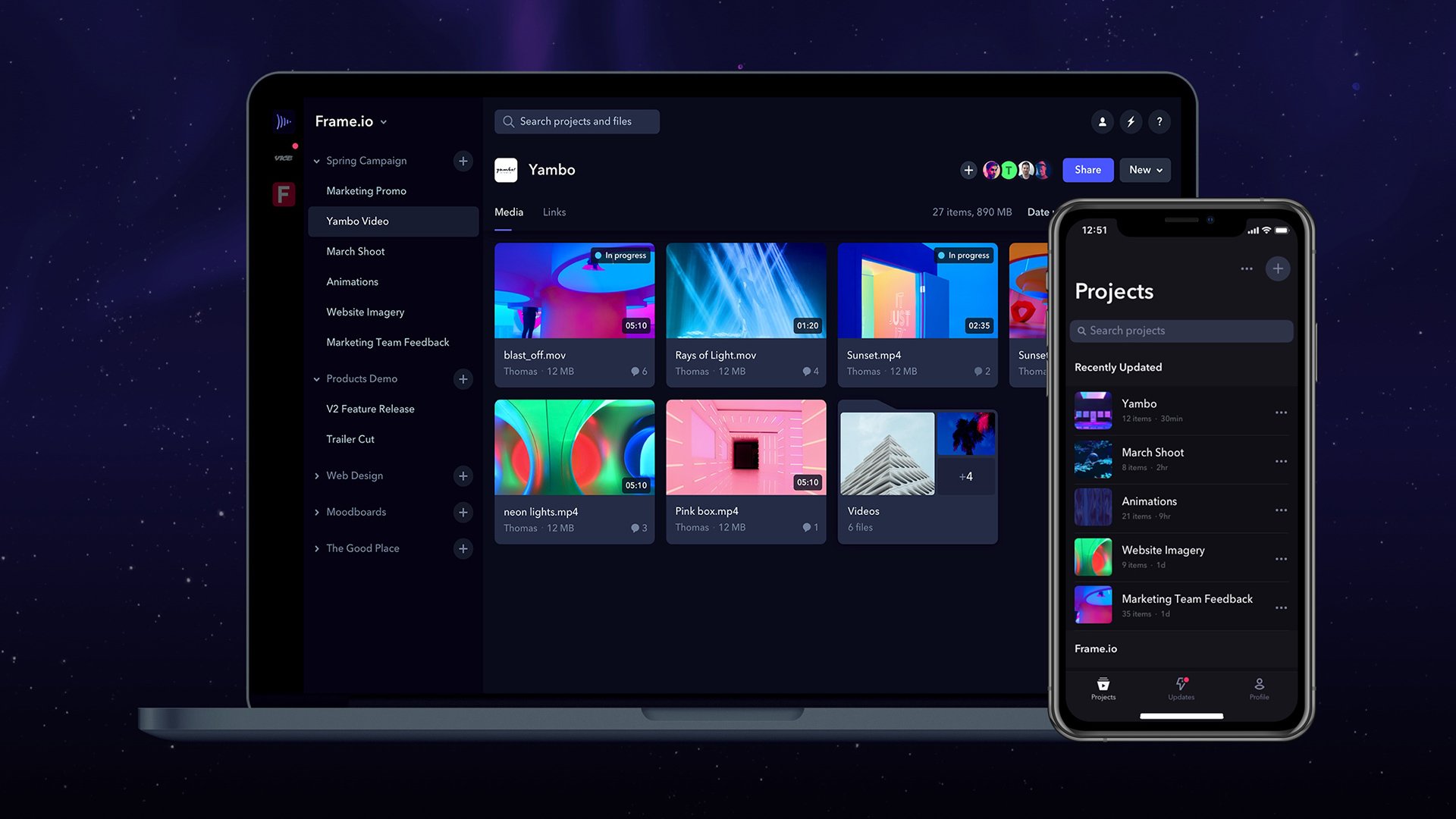 Frame.io continues to develop at a fast rate with a dramatic new update.
If you work day-to-day in video production with paying clients, it is fair to say that dedicated online review services have become essential to a smooth workflow. Frame.io has been hard at work adding features to make the collaborative process even easier with 10 new additions.
Multi-page PDF's
Video is a multi-stage process, so it stands to reason that you would want to include all aspects of the workflow into the client approval process. This has now been extended to PDF documents, meaning that scripts and storyboards can now be developed in the same way that video clips are.
Version management improvements
Version management has taken a step forward with the ability to now fully control which order versions appear in, or in fact delete specific versions individually.
Private comments
Sometimes you might want a version of a video or document to be reviewed by your own staff, but you do not want the comments visible to the client. The new private comments function allows you to seperate team discussions from those with the client.
Mentions
Social media has a lot to answer for, but now you can add an @mention in the same way as you might on Twitter. This is useful if you make a comment that needs particular attention from a specific person.
Reel Player
Assets can now be dropped into a filmstrip format, which also features autoplay. This makes viewing multiple assets within a project incredibly clear and easy to see at a glance.
Archival storage
If you are running low on space, projects can now be archived. Frame.io will archive the original files, but will leave the low resolution preview files visible. All commenting, comparing, and sharing capabilities remain when archived. If you need to restore a project, this can be done so quickly and easily, with all files restored within a few hours.
Updated review pages
The review pages interface has received a big overhaul, making everything much clearer and simpler. A big advantage if you have rather less than tech savvie clients to deal with!
iPhone app
The already very good iPhone app has now reveived a big design update, with a much cleaner interface and improvements all round.
Short links
Sending URLs to clients has often result in long and clunky links. Share links will now use an f.io shortlink making them much more friendly to email over to clients.
Read more about the new featureset as well as tutorial videos over on the Frame.io blog.