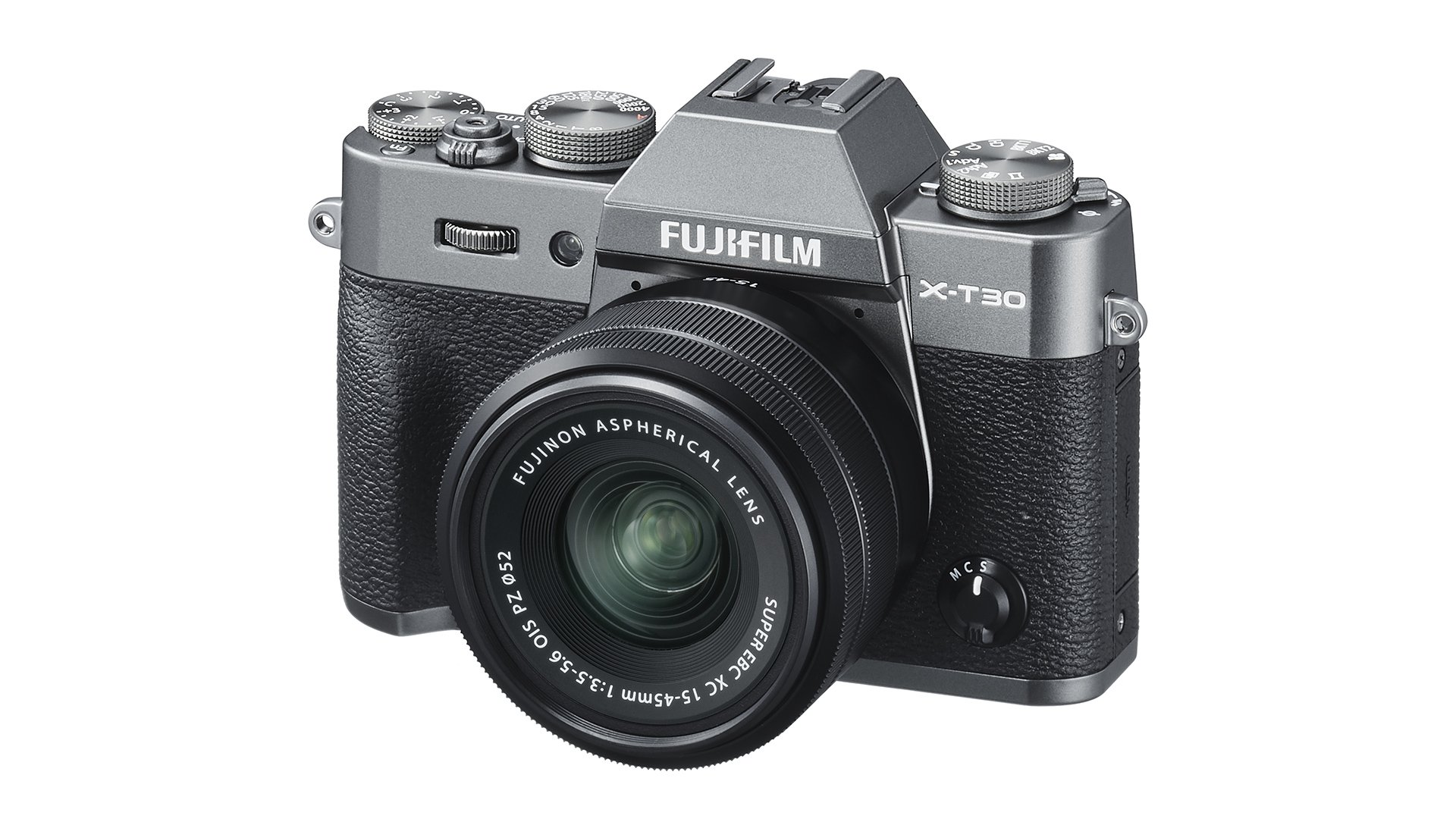 Today Fujifilm announced the X-T30, an APS-C type mirrorless camera that on first inspection appears to be a smaller, less expensive version of the well regarded X-T3.
In truth the X-T30 is a successor to the X-T20, a camera that was one of Fujifilm's best sellers. That said, the new X-T30 does in fact appear to retain quite a number of the capabilities of its larger and more expensive sibling, the X-T3.
Okay, so let's look at what is different compared to the X-T3. For one thing the X-T30 is not weather sealed. It is, as mentioned, much smaller, which means that controls such as the ISO and shutter speed dials are not there. Video wise the X-T30 can record up to 30p vs the X-T3's 60p. Bitrate is also reduced down to 200Mbps compared to 400Mbps. If you record video internally you are also restricted to 8-bit colour at 4:2:0. Although super slow motion at 120fps is available in HD mode. F-log recording in 10-bit 4:2:2 is available with external recording via the HDMI port.
Those are the main differences. But now for the positives. The very positives. The X-T30 contains the same 26.1MP X Trans CMOS sensor that is in the X-T3, and it also utilises the same X Processor 4. In addition to this the X-T3 has more advanced auto focus than the T3. At least until new firmware is available for the T3 later in the year. The AF system allows face selection when there is more than one person, allowing you to prioritise a particular individual. In fact the system is so good that it can detect faces down a minimum of 7% of the frame space.
ISO ranges from 80-51200 in extended mode and 160-12800 in the standard setting. Fans of the Fuji film simulation modes will be pleased to know that the X-T30 comes with the famed ETERNA mode, which works for both stills and video. The fastest flash synch speed is 1/180, which may be a little slow for some these days, but on a camera of this price is quite acceptable.
The X-T30 weighs in at an incredibly light 383g without lens, meaning that it will make for a great travel companion. Whilst it may not have all the bells and whistles of its larger brethren, at £849 for the camera body, the X-T30 is likely to be just as popular, if not more so, than the camera it is succeeding.
Find out more about the Fujifilm X-T30 at the Fujifilm website.