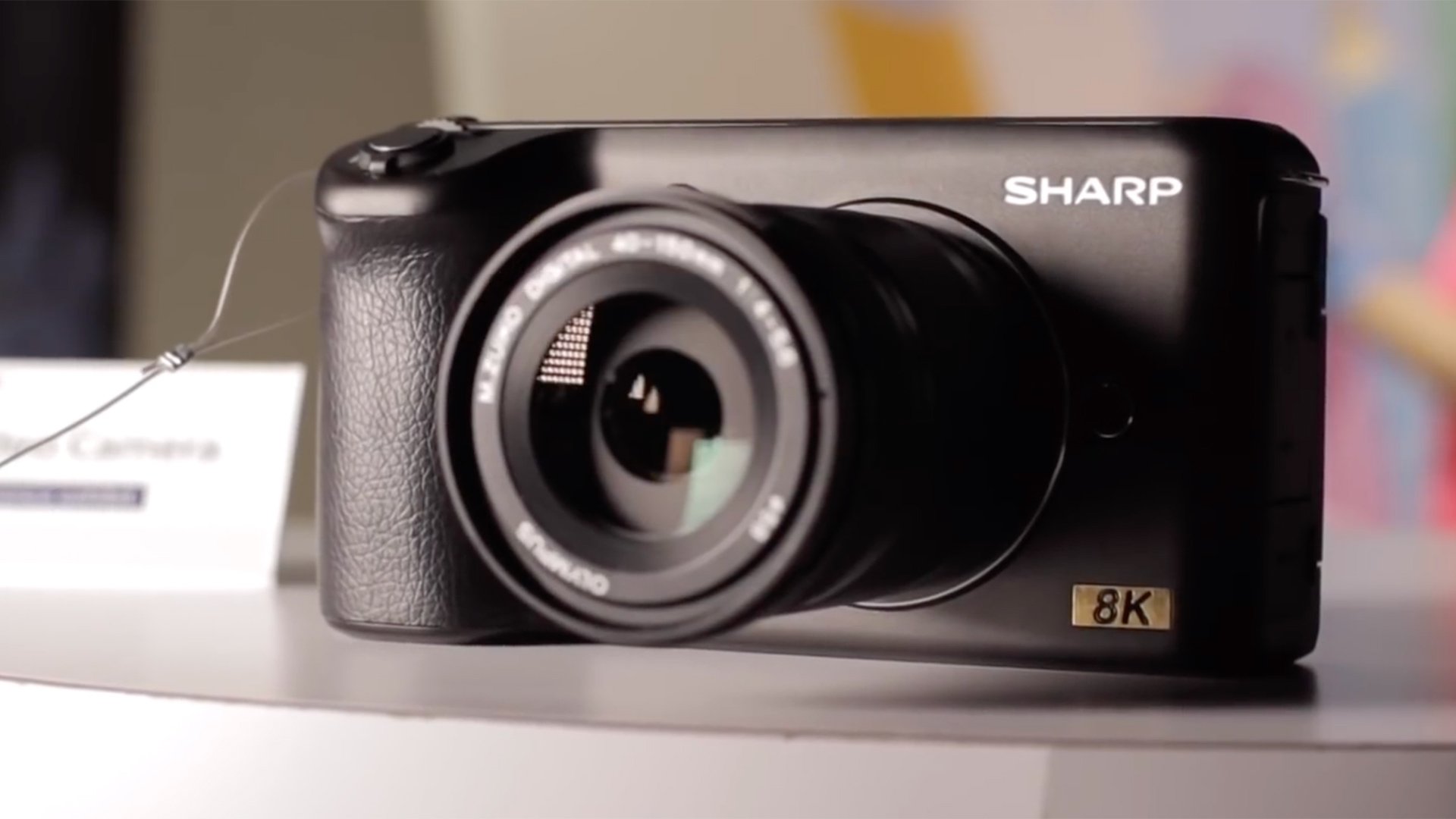 Buried amongst the many new 8K television announcements at this years CES was one camera from Sharp, and it could be the beginning of an 8K snowball.
Whether you want 8K or not, it's here, and not surprsingly what we believe to be the worlds first affordable 8K camera has come from a company that also makes 8K televisions: Sharp. This week Kinotika stumbled upon the camera while roaming the floor of CES, and understandbably was a bit taken aback at how low key it was.
The camera, which is currently only a prototype, bears some similarities to the Blackmagic Design P4K. It uses an MFT sized sensor and a mirrorless stills camera style form factor. There's a full size HDMI output socket, mic in, USB-C, as well as, get the drums rolling, a mini XLR in. Another nice looking addition is a large 5" full flip out LCD.
Apparently it also has in-body sensor stabilisation, and records to an H.265 type codec via an SD card. Other than that details are pretty vague at this time. There's no word on a specific price, and the camera doesn't even have a name or number designation at the moment other than 'Sharp 8K Camera'. Although Sharp has said that there will be much more information available at this years NAB in Las Vegas.
This all makes perfect sense for Sharp. After all, if you make 8K televisions you'll want your customers to be able to make 8K content for them. And certainly, whether you want 8K or not, the cat is well and truly out of the bag, and we're only in the second week of January!
Note from David Shapton, Editor In Chief : An MFT sensor, packing over 32 megapixels, is going to have a very small pixel pitch and tiny pixels. MFT is also going to demand even better performance from lenses. I'm saying this not to dismiss this exciting development, but to manage expectations: it's not going to be an Alexa LF or a RED Monstro. But it might be very good inded for shooting at 8K for delivery in 4K or HD. And it undoubtedly increases the probability that other manufacturers will follow with their own cameras, consistent with the rumors we've seen.