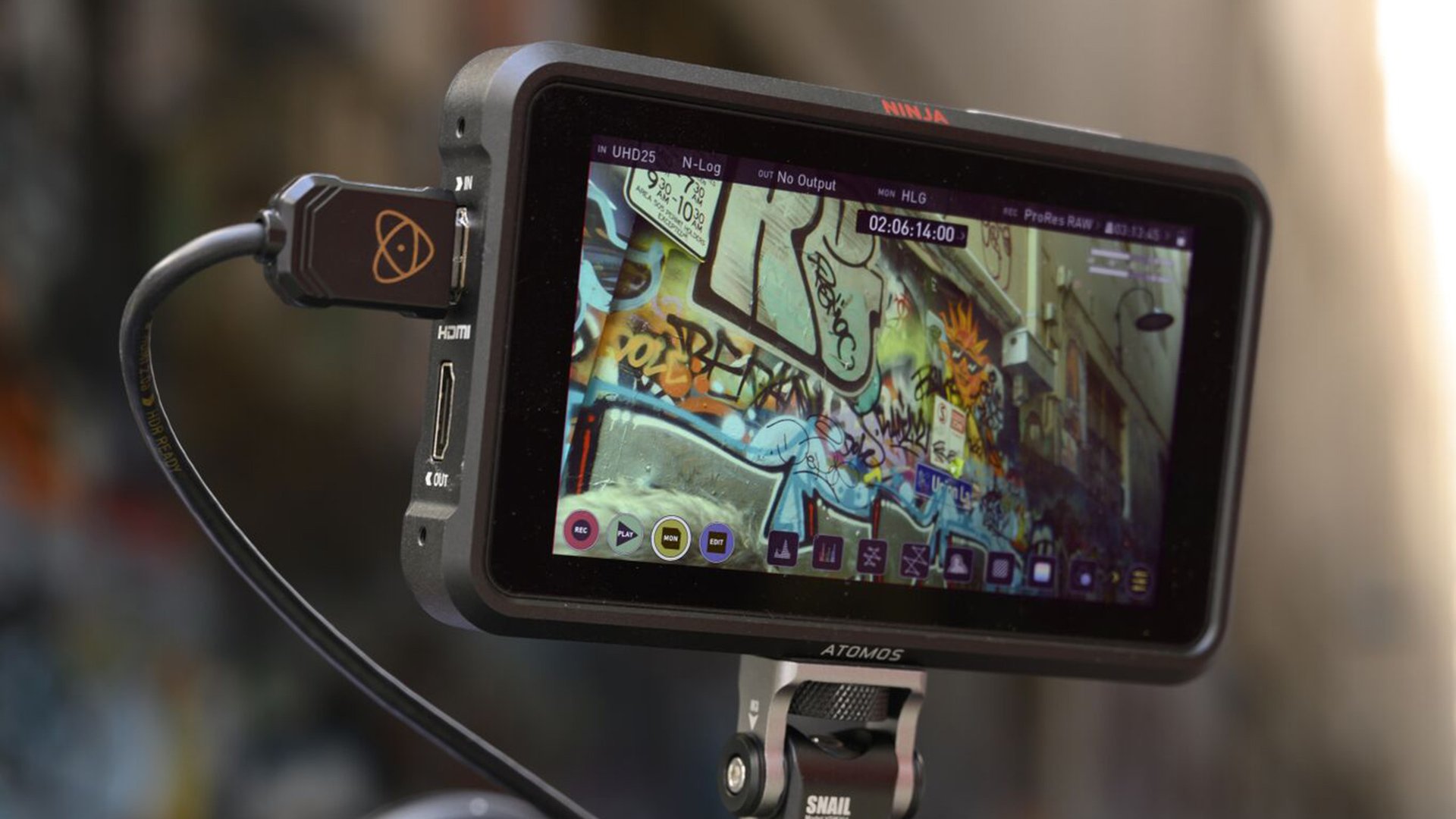 Owners of Nikon Z series cameras got a boost today with the announcement that the cameras will output a raw stream over HDMI to the Atomos Ninja V for ProRes RAW recording.
We have been waiting to see how ProRes RAW is adopted across the industry. It may not have had the impact we expected (yet!), but it is allowing cameras to gain some pretty neat capabilities. A case in point is the Panasonic EVA1, gaining 5.7K raw recording abilities to the Atomos Shogun Inferno for example.
However we had assumed, or at least we were lead to believe, that such recording (a raw stream) was only really possible over SDI. But this new announcement from Atomos, that the Nikon Z series are to gain ProRes RAW capabilities via the Ninja V, turns that assumption on its head. For the Ninja V will be making this possible over HDMI.
We're assuming that like the EVA1 before it, that the raw recording will be to 10-bit colour depth, but we will know more as the day goes on, so we'll keep you updated as things progress. There's also no word on an actual release date for the functionality, yet.
This is an interesting announcement as it shows how cameras are now gaining capabilities beyond that of their initial specifications. It's also possibly much needed, because as more cameras gain better high bitrate and high bit-depth internal recording, external monitor/recorders need to find a way to keep their place in the market. Raw capabilities such as this are one way to do that.
The Z6 Filmmakers Kit
In an additional announcement, both Nikon and Atomos have teamed up to produce the Z6 Filmmakers Kit, which comprises the Nikon Z6 and Ninja V recorder along with a lens, gimbal and two batteries. No word on pricing as yet, but we'll keep you updated.