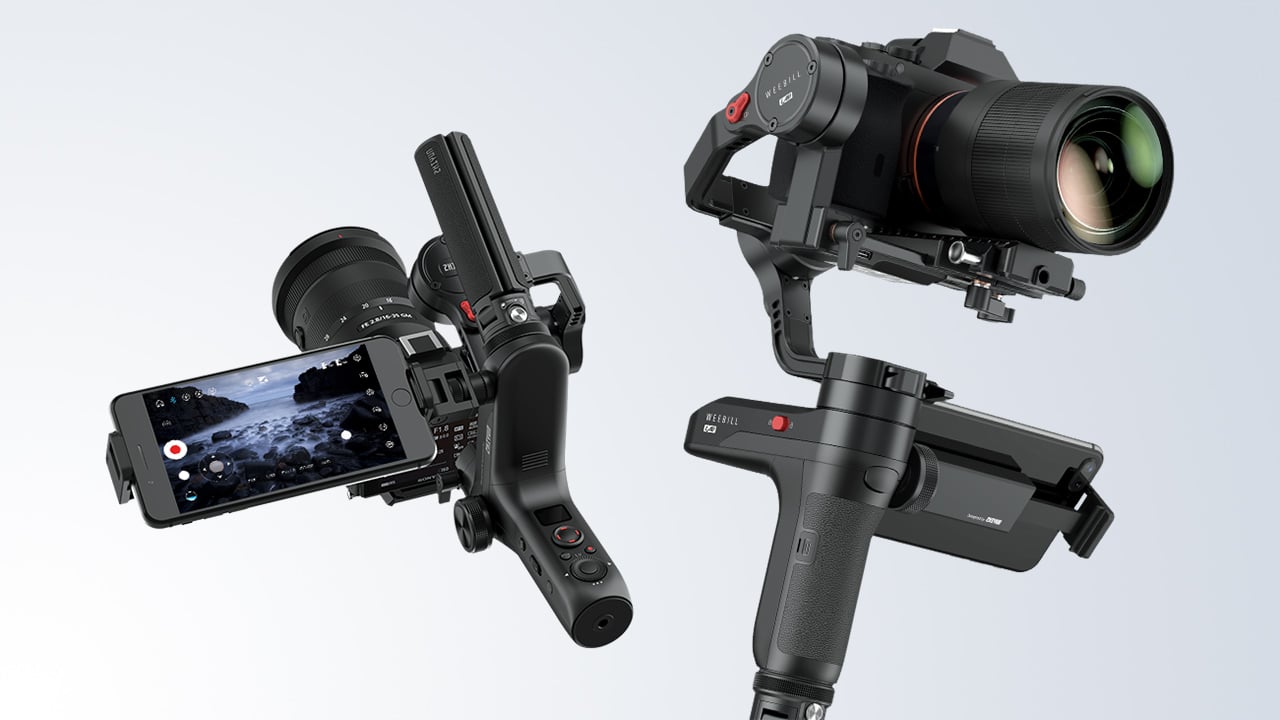 Zhiyun-tech's new 3 axis gimbal is fully featured and innovative in equal amounts.
Zhiyun-tech is one of those companies that quite often gets viewed as a poorer alternative to DJI. But the reality is that the company has made huge strides in the last year or so and is in fact a very viable, and high quality alternative to what most percieve to be the market leader. Its Crane 2 gimbal for instance has won plaudits all over as a very good alternative to the Ronin-S.
Now the company has announced the rather strangely named WEEBILL LAB gimbal, and it would appear to have some new thinking in terms of how it can be configured that separates it from the rest of the pack. After all, what can you really do to advance gimbal design now? Zhiyun appears to have done just that.
The watchword for the WEEBILL LAB is "compact". the company claims to have reduced the motor size by 50%, but at the same time increasing torque by 80% and response speed by 100%. The rig can cope with a maximum payload of 3kg.
The forthcoming WEEBILL LAB gimbal in compact underslung mode
The design ace up its sleeve however, is the ability to reconfigure the device into a highly compact underslung system. Doing this allows the user to hold the rig using an ergonomically angled handle. Changing the configuration is also extremely quick and easy, and simply involves unscrewing the rubberised mini-tripod handle from the base and screwing it in to the new position. This will be a boon for fast moving situations.
The useful features don't stop there. A phone app and wireless transmission allows the use of a smart phone to be a monitor for any camera. The app also interfaces with a focus wheel for focus control. There's a one touch 'sports' mode that places the system into maximum response mode for fast moving action. In addition there is also a remote sensor control option, which allows the orientation of the gimbal to be controlled by orientating a smart phone. Theoretically this means that while one person carries the gimbal, a cinematographer could control the actual framing remotely from their phone. Add in a claimed continuous runtime of 10 hours, a double mounting plate system to minimise the need to rebalance when removing and replacing the camera, and this would appear tlo be a very fully featured piece of gear.
Price is said to be between $500-$700 when the device is released for sale in November.
Tags: Production