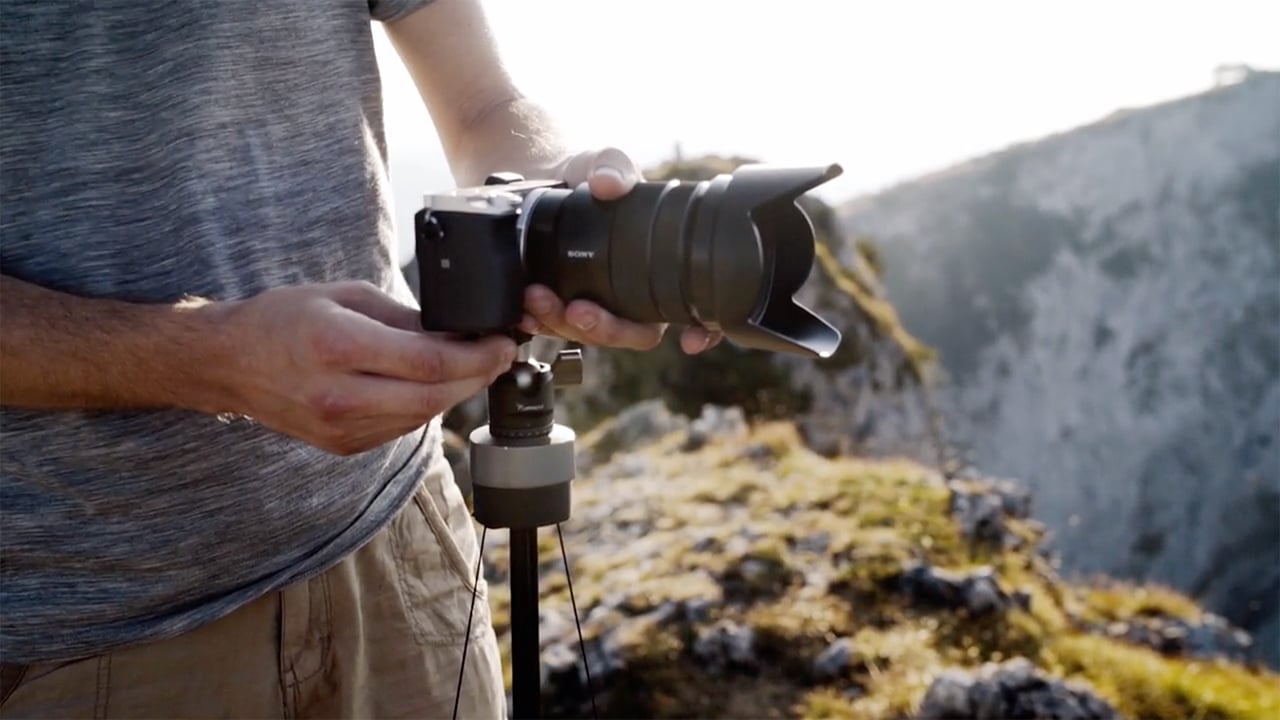 The Lumapod is a clever new highly portable tripod system that has a variety of different uses.
The LumaPod is an unusual tripod, designed with the goal of making a compact and lightweight tripod that is also quick and easy to set up. Using three lengths of kevlar line to provide stability instead of using more, stronger materials, the designers hope to provide an ultra-compact tripod that is stable enough for long-exposure photography, without straining either your back or your bank account.
The idea is that the kevlar ropes will provide support and vibration suppression because kevlar resists stretching. Instead of all three legs telescoping to provide variable heights, the centre column telescopes. This keeps the weight down as well as streamlining setup.
There are two options for levelling the camera. One is via the head, for example the ball head available from Lumapod, and another is leg extensions that insert into the ends of the legs to tilt the whole setup. It's a simple way to level the tripod, though LumaPod is aware of the fact that it's not as easy to adapt to uneven terrain as a regular tripod, one of the tradeoffs for keeping weight and complexity down.
Two versions
Currently, there are two variants in the works, varying in height and load capacity. With load capacities of 2.2 and 4.4 pounds respectively, these are clearly oriented toward cell phones, mirrorless, and smaller DSLRs.
The larger model will also have other options for leg extensions, such as wheels.
The Lumapod can also work as a monopod for mobile photography and – for tourists – as a selfie stick as well.
The Lumapod is not yet commercially available, as the company is currently raising money through Kickstarter to start volume manufacturing of its new tripod. While the Kickstarter is fully funded, it's important to remember that Kickstarter is not a store, so it will be a while until the LumaPods are available for direct purchase. LumaPod is currently predicting May 2019.
In the meantime, we'll be keeping an eye on the LumaPod's progress and hopefully get a chance to review one as they head towards production.
Tags: Production