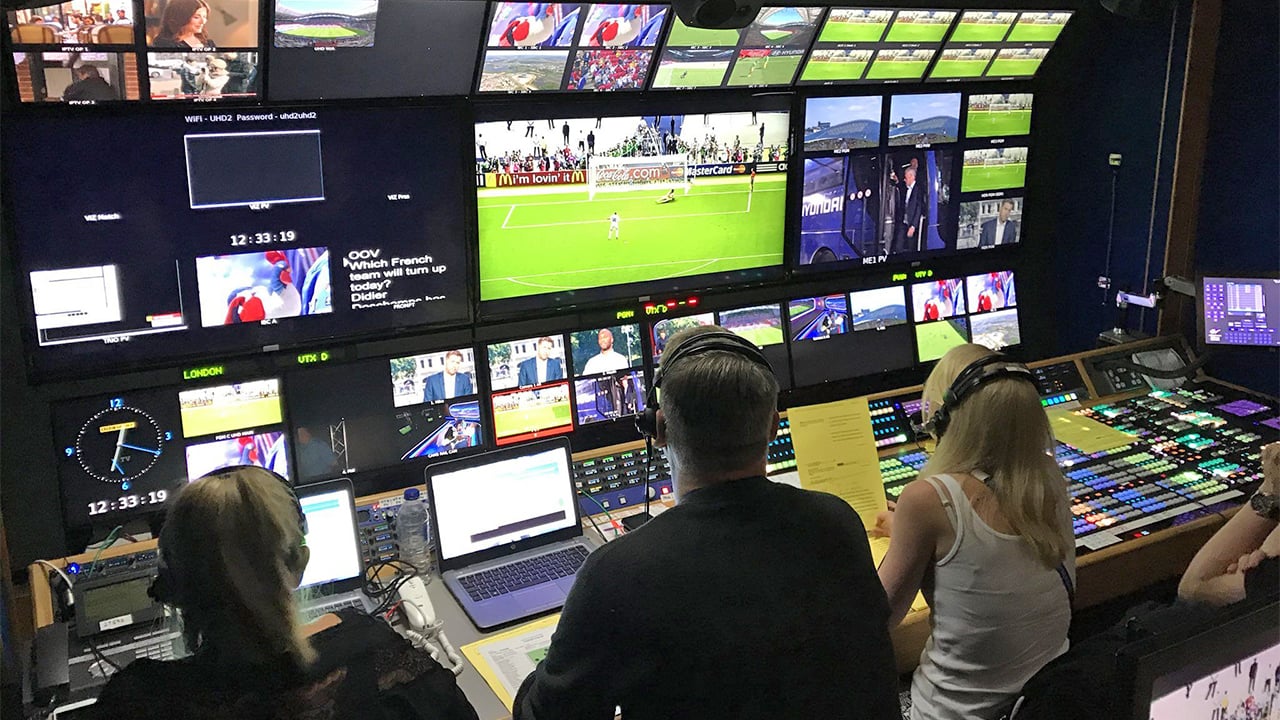 The BBC's live streaming of the FIFA World Cup in UHD and HDR is a case of believe the hype.
For many people good old high definition is good enough and it will have to be since 4K live streaming is only in experimental phase. UHD content delivery over satellite is still a fraction of the total delivered in SD or HD.
But the BBC has cracked open the possibilities of end to end live streamed ultra-resolution high dynamic range content and signalled the future in a landmark public trial.
Ground is being broken almost daily. Netflix, which has led digital first SVOD giants into originating 4K drama, is testing consumer appetite in Europe for paying for UHD HDR video on demand over up to four screens (it currently offers a HD HDR version of same for Euros 14).
The BBC itself has extended its exploration by live streaming coverage of the Wimbledon tennis championships over iPlayer in UHD HDR and you can bet that as more high profile live events arrive they too will get the 4K video over internet treatment regardless of broadcaster or streaming platform.
One of the 4K Timeline TV OB trucks
Widest audience possible
As a public service broadcaster, the BBC has an obligation to reach the widest audience possible and not cut viewers out of services as technology advances. It's stated goal is to become an internet broadcaster and trials like this not only help it learn how to make that transition and how to guarantee universal service over IP, it also pegs the broadcaster's intent in the public consciousness.
True, the full fat stream from Russia is limited to viewers with at least a 40Mbps connection but it's one of a series of trials during which its R&D teams have found a way to convert the HDR broadcast from FIFA into a Hybrid Log Gamma (HLG) output for iPlayer. Viewers with an HDR TV are therefore able to watch the world cup matches in UHD HDR, as well as in HD. HLGis royalty free and is essentially backwards compatible with non-HDR UHD TV sets.
Notably, the BBC's studio presentation around the football tournament, facilitated by Timeline Television, is delivered directly in UHD HDR – HLG; as is its current UHD streaming from SW1.
Another reason why the bit rate is so high is that the BBC footage is running at 50 frames per second, deemed important for improved visual quality of live sports (and near essential if you are streaming esports, where 120p is arguably the target).
The BBC also hope to support surround sound in future trials, but that may require some further development work with manufacturers, and more testing to ensure a good audience experience.
Timeline TV
Encoding efficiencies
The industry is creating some fantastic encoding efficiencies that make 4K VOD streaming highly viable by lowering the bitrate. But with live streams the optimisation from multi-pass encoding is not available. For example, maintaining the visibility of the blades of grass on a football pitch when doing a fast pan requires a higher bit rate.
The reality is that you won't get anywhere near the same efficiency out of 4K encoding in a live application than you will for VOD. But it's a long-term play. The latest figures from Ofcom shows the average UK broadband connection is 46.2 Mbps, a significant increase compared to 36.2 Mbps in 2016.
As more of us have fibre to the home at 100 Mbps then sustained connections won't be so much of a problem. The arrival of 5G – which won't be a big bang but a slow evolution – will nonetheless ultimately lay the foundation for ubiquitous UHD live streams.
The next stop is UHD Virtual Reality. We're talking 8K and regardless of whether you can even see that on a mobile device you can bet the industry's boffins won't stop there.