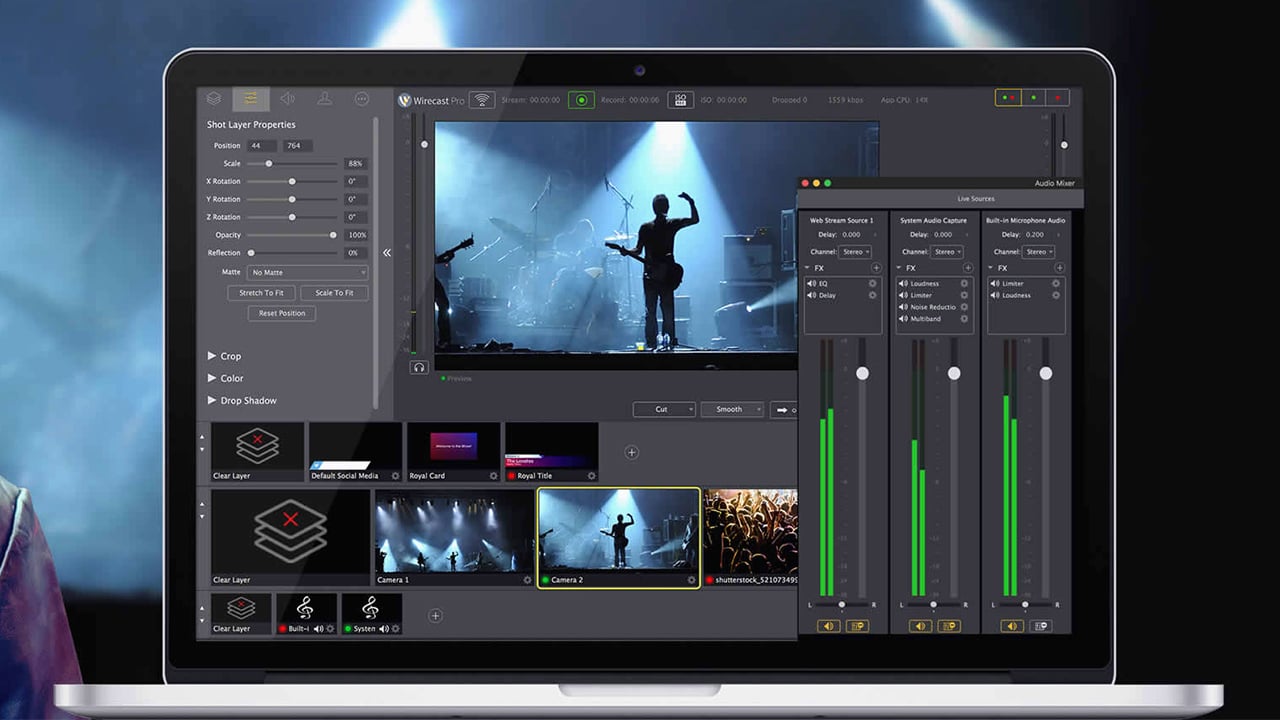 Telestream's live streaming and production software Wirecast has a new upgrade and a new pricing plan.
Wirecast 9 for Mac or Windows will still continue to be available in Studio ($695) and Pro ($995) versions, but Telestream now falls in line with so many other developers in offering upgrades via a support subscription model. Starting with Wirecast 8, one free year of standard ($99) support was included with a $299 pro support option. Subscribers to either standard or pro support can upgrade to Wirecast 9 at no cost. As long as the user renews the support plan annually, updates and upgrades will continue to be included. Telestream notes that this subscription support model will enable the company to push out updates as they are ready, rather than waiting to release a major upgrade package.
The software itself offers the usual refinements and UI performance updates that one would expect as a product matures while bringing a number of new features.
PTZ Camera Control (Pro version only)
Control any PTZ camera supporting the Visca protocol over IP. A PTZ controller window allows the creation of presets for all PTZ cameras on the network.
XKeys 128 Support
PI Engineering has partnered with Telestream to create a $599 dedicated version of its X-keys controller that will allow control of layers, up to 12 sources, transitions, audio and replay.
Redesign of Source Menu
There is a new dark theme option as well as a new search field, categories for sources and a favourites category.
Facebook Live Integration
While Wirecast could already stream to Facebook Live, version 9 has a "user cod" which can authorise the app to stream to a Facebook account without revealing the login credentials to the operator. Facebook comments can be managed and displayed via the Titler Live Express application included with Wirecast 9.
Local Wi-Fi Camera Is Back
Unlimited iOS camera sources on the same WiFi network can be used as Wirecast sources.
Multi-channel Audio Ingest
Ingest up to 16 channels of audio per source.
Wirecast 9 is now available for download at www.telestream.net