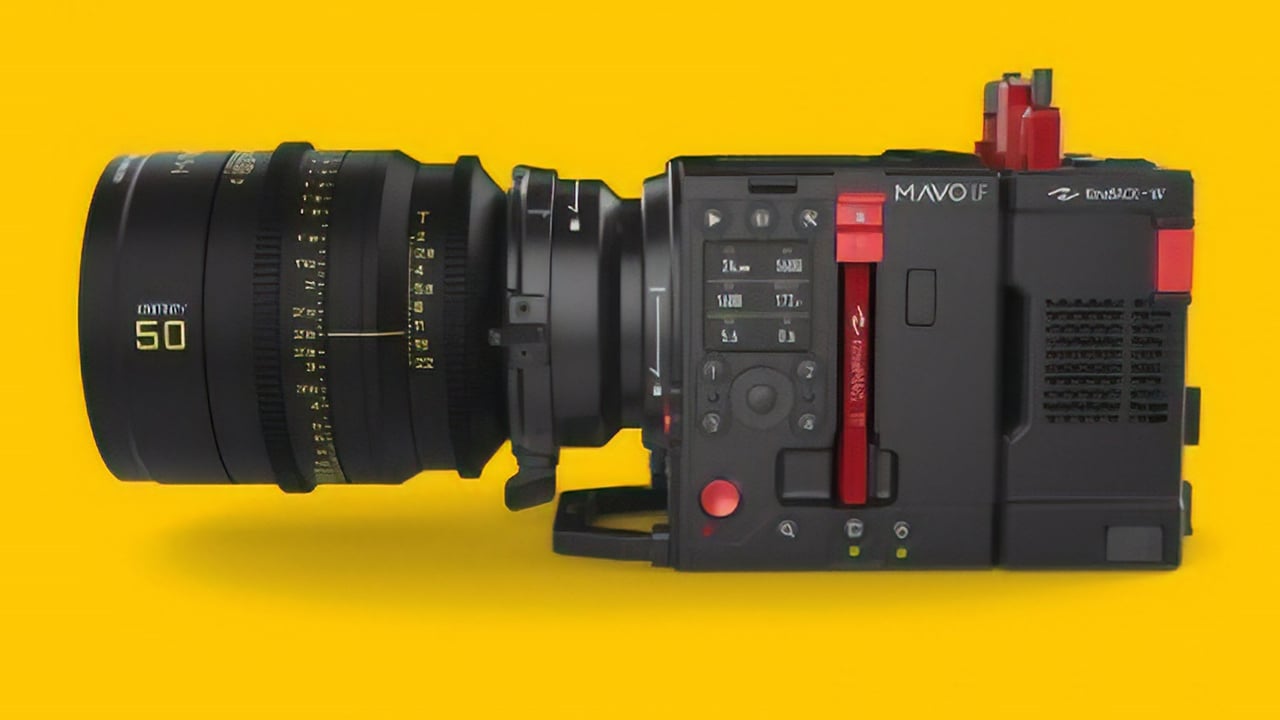 Ned Soltz dusts off his feet once more to give us the lowdown on Day 3 of NAB2018. Along his travels he finds an interesting motion control box and a brand new full frame 6K cinema camera!
NAB Day 3 was 5.2 miles of walking through halls with a few breaks for product demos and some down time in the few chairs found in the exhibit halls.
Here are a few noteworthy products from today's epic journey.
Edelkrone Motion Box
Motion Box is a $300 pan or pan and tilt head, camera skater, and turntable for DSLR or mirrorless cameras. With the optional Skater kit it turns into a table-top dolly and pairs with iDevices via Bluetooth for full remote operation. Those Edelkrone folks are known for their innovation and this new product is no exception. It is scheduled to begin shipping in May.
The Edelkrone Motion Box
K-Tek Airo Boom Pole
K-Tek has long been a market force in boom poles and audio accessories. For NAB 2018 they are introducing an entry-level all aluminum non-rotatable pole at the unbelievable price of $100. It can extend up to 10 feet and while it does not have an integrated audio cable, the ends unscrew to allow a cable to be fed through the hollow pole. K-Tek is targeting this product line at students but it is a sturdy enough product that professionals need not be concerned using it. They will be bundling the Airo with a soft case, shock mount, 25' XLR cable and a fuzzy cover for $249.
The K-Tek Airo Boom Pole
Kinefinity Mavo
There was no lack of naysayers when Chinese start-up Kinefinity announced plans for an inexpensive 4K camera designed for cinematic use with internal ProRes and a proprietary RAW format. The Kinefinity line has grown and, from the looks of the booth patrons, appeals to a younger crowd of filmmakers who look at specs and performance rather than just at a corporate name.
Mavo is slated to ship in October at a price to be announced and will come in Super35 and Full Frame 6K models. Dynamic range exceeds 14 stops and recording will be to CFast cards. Formats will include ProRes 444, CinemaDNG and Kinefinity's proprietary RAW codec with compressions from 2:1 up to 10:1. Power and other accessories are sold separately.
As a basis from which to estimate product costs, the entry-level 4K Terra starts at $4000 plus accessories and there are distributors in the US, Europe and Asia who handle sales within their respective markets.
The Kinefinity team is young, energetic and enthusiastic about filmmaking and creating tools to enable quality production. It was great to see such interest in their booth.
Thursday is the last day of the show and mercifully the day ends 4 hours early at 2 PM. It means fewer miles covered but also the last opportunity to find some interesting products to share with our readers.
Then we begin to make sense out of the trends and use NAB 2018 as a baseline for directions that we content creators might be taking going forward.