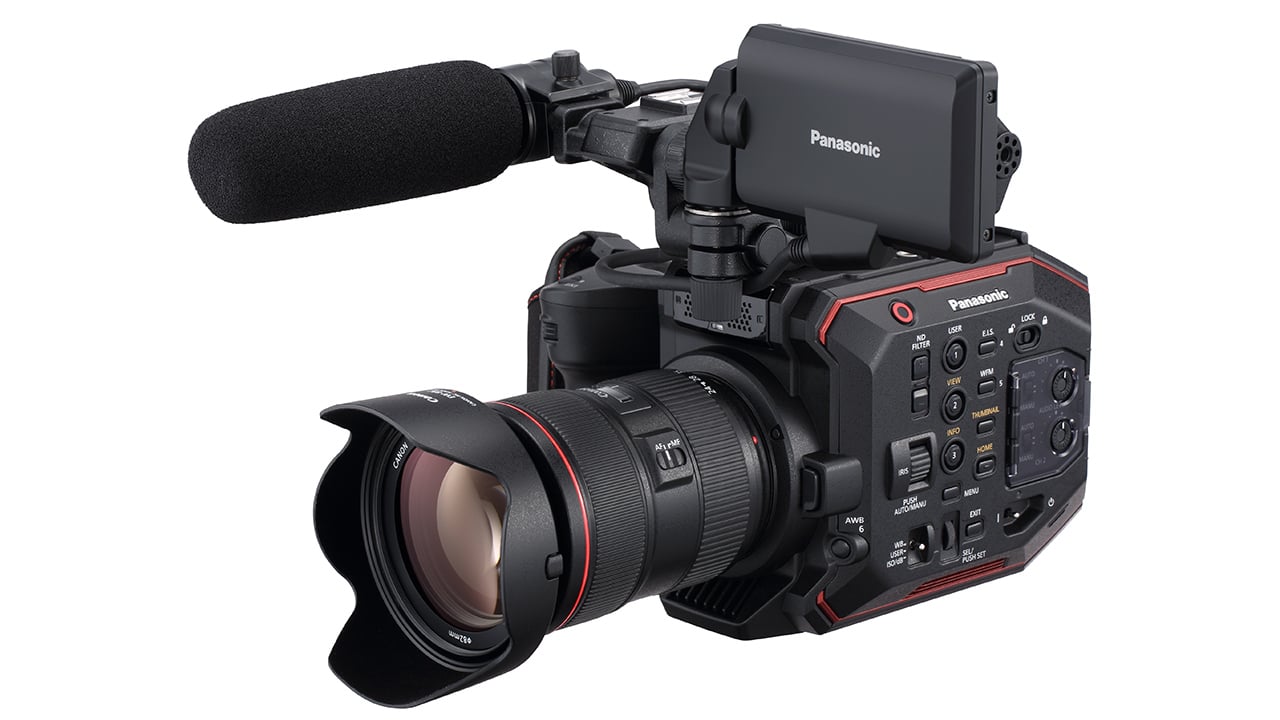 First announced back in February, the firmware update for the EVA1 that owners have been waiting for has just been officially released.
Panasonic has now released firmware version 2.0 for its 5.7K EVA1 camera, fulfilling its commitment at product release to AW output and All-Intra recording. It additionally adds several unannounced features which include 2K 240fps RAW output as well as interlaced HD internal recording formats.
New features
ALL-I codecs are enabled as follows:
4K 400Mbps 10-bit 4:2:2 29.97p/25p/24p/23.98p
UHD 400Mbps 10-bit 4:2:2 29.97p/25p/23.98p
2K/HD 200Mbps 10-bit 4:2:2 59.94p/50p
2K 100Mbps 10-bit 4:2:2 29.97p/25p/24/p/23.98p
VFR is now supported internally in 2K/HD in 4:2:2 Intra at rates up to 120fps.
Other new features both previously-announced and unannounced include:
Support for Interval recording
RAW output support at 5.7K up to 30fps, Cropped 4K/60p and Cropped 2K/240p
Camera metadata can be output superimposed via SDI
LCD information can be output via HDMI to use HDMI port for as a VF source
Improvements in home screen operations
Improved readability of WFM
Compatibility with 3rd party wired remote controllers.
Fixed a bug where SDI OUT menu is set to OFF record start/stop on handgrip might not work under certain conditions.
The firmware is a free upgrade for EVA1 users and can be downloaded from the Panasonic website.