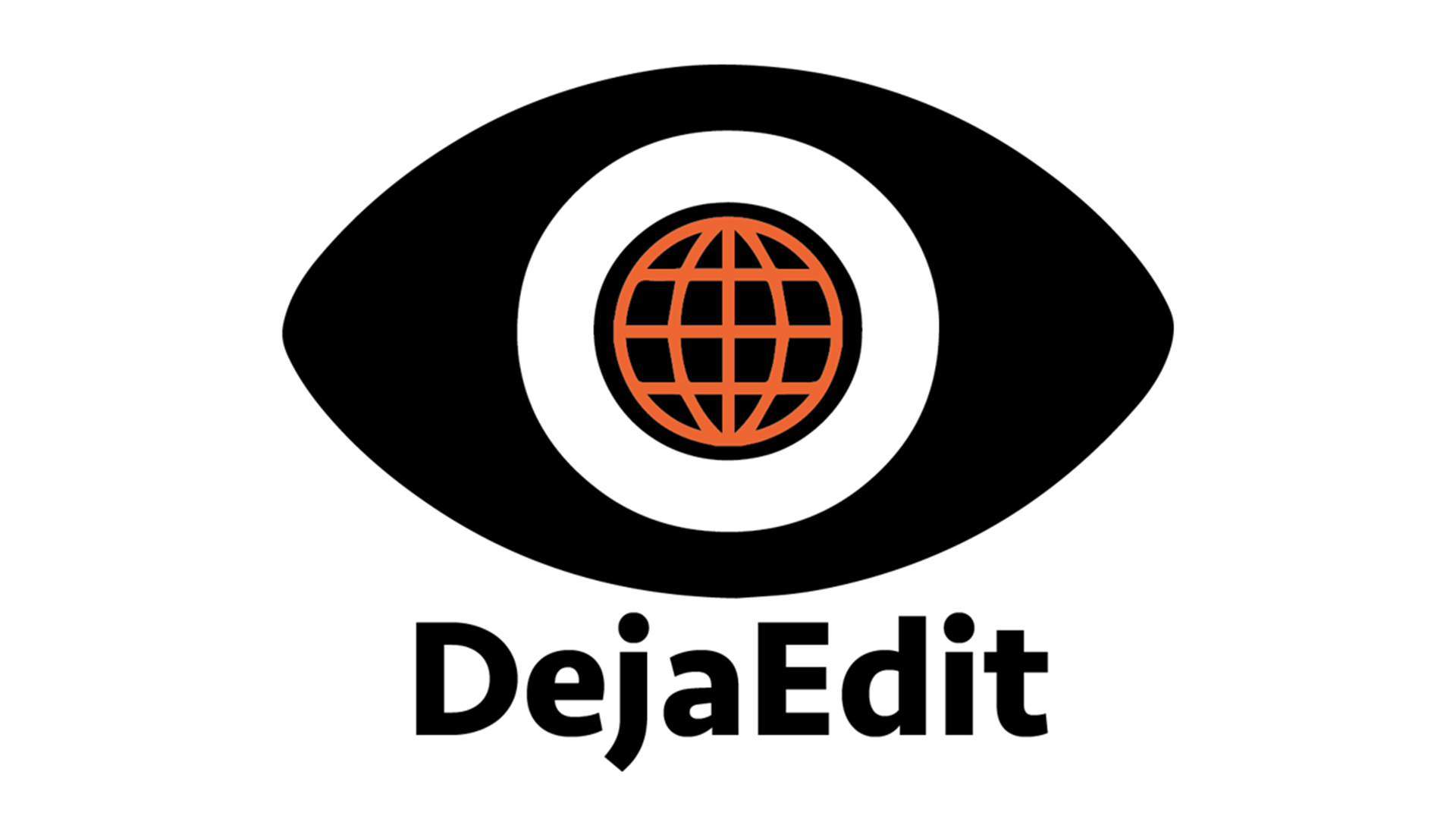 The COVID-19 pandemic is forcing people to work from home, and there are many tools available to help, including VPN and video conferencing. But what about video editors whose systems are locked away in an office? Well, DejaSoft is offering remote workers 50% off on DejaEdit licenses, allowing editors to access and share files on EditShare, Avid Media Composer and Avid NEXIS. This deal is good for March and April 2020.
DejaEdit, with the special 50% off licenses, is perfect for remote workers needing access to their video editing systems, specifically Avid Media Composer, Avid NEXIS and EditShare. Editors around the world can access and share timelines and media without the need to be online at once, or in the office. Servers include their own on premise, Amazon S3 and Wasabi Hot Cloud Storage.
"As editors adapt to the current world-wide virus precautions, we are offering assistance to the post-production community by providing half-price licenses," said DejaSoft's CEO Clas Hakeröd. "As of Thursday 19 March through to the end of April, we will provide DejaEdit licenses for Avid editors at half the usual cost.
"In addition, we will help our customers implement DejaEdit in the best way possible to suit their current workflow," explained Hakeröd.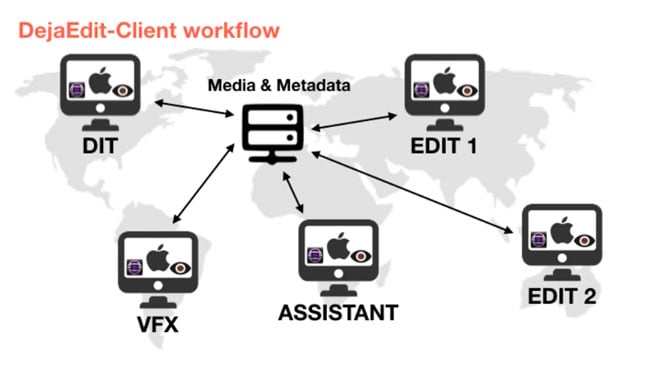 There are two versions available, DejaEdit: Client and DejaEdit: Nexus.
DejaEdit: Client is setup on a remote worker's home-based system, and media files are sent to a secure server over an encrypted connection, helping to keep files safe and private except to those accessing them. It can work on up to 20 edit stations, 3 VFX stations, 4 assistant stations and one DIT station. The Client edition is compatible with EditShare and Avid Media Composer, which needs to be on each workstation.
What's nice is that even if you're working on the same project as another editor or VFX artist, the bins and media are transferred to each workstation. Anyone tied in will be able to work without being online, and everything is synced, to the server and other edit stations.
DejaEdit: Nexus is for editors to access NEXIS, Avid's storage aimed at real-time media production. Nexus is installed on a Mac with Avid Client Manager installed, and it can be accessed by Windows users, as well. The edit stations will need to have Avid Media Composer installed, but no other software is needed.
DejaViewer allows you to watch edit previews or dailies from a mobile device or tablet, with footage being stored either on a server on-set, or the DejaViewer servers. Video clips are recommended to be in QuickTime (video at H.264 1.8 Mb) and are uploaded via FTP, while and audio should be in WAV or MP3 (AAC 128 kb). Supporting documents need to be in PDF.
While the DejaViewer is free, you will need to pay for their server, with each account receiving 100 GB of space and access for 5 users. There isn't a special price for this, but is ideal for those working remotely that don't need full access to a supported NLE, just the video edits and files to help make decisions on various cuts.
Conclusion
If your editors and VFX artists working on Avid Media Composer, Avid NEXIS or EditShare are now at home, DejaEdit is a real advantage to keep productivity and collaboration going, especially with licenses at 50% off. DejaViewer is good for producers, directors, etc., who just need to access video files to see how things are going, but doesn't have special pricing.
In addition. DejaSoft will be previewing version 3.0 of DejaEdit soon, with even more features. Visit their site for more details and to purchase.