Miller has announced the Solo-Q tripod, which features the new Q-lock, promising speed and efficiency when setting up the tripod.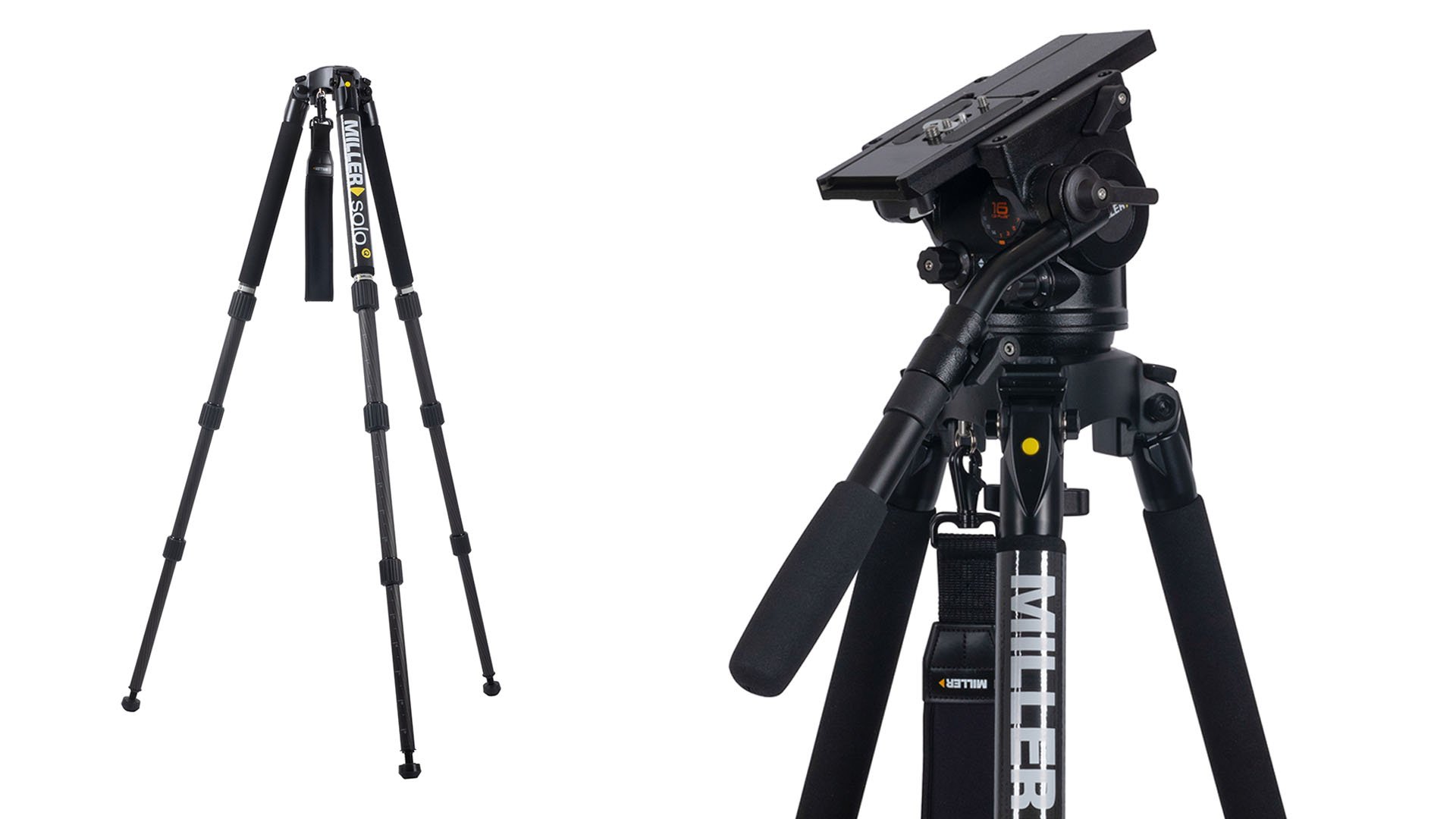 The name Miller is synonymous with quality tripods, are used around the world by a quarter million content creators, and Bob Miller invented the fluid head!
Whether working in the field or a studio, but especially in the field, Miller says the Solo-Q can be set up quickly, so videographers and cinematographers can immediately get to work. This is especially important for ENG or documentaries, when time is of the essence. Press the Q-lock and adjust the leg height to where it's ideal, tighten the rapid locks, and mount the camera.
Putting the Solo-Q tripod away is also fast: Simply loosen the rapid locks, and push the legs down, and the Q-lock automatically latches, and the Solo-Q is ready to be carried to the next set-up, or put away in a case.
Miller unveiled 4 variations of the Solo-Q, including two 75 mm bowl tripods (two-stage and three-stage), and two 100 mm bowl (two-stage and three-stage). The Solo-Q tripods have been manufactured with carbon fiber, and feature a three-year warranty from Miller.
Learn more about the Solo-Q tripods featuring the Q-lock here, and are ready for order from an authorized Miller Tripods dealers.