The Leica SL2-S is a new full-frame mirrorless camera that focusses on high speed shooting and low light capabilities, with some pretty neat video specs, too.
The new camera is being positioned as an alternative to the higher resolution SL2 for people who are perhaps more action or video focussed in how they use their gear.
Leica SL2-S features
Housed in an all-metal body, the SL2-S provides for unlimited continuous shooting rates of up to 25fps at full resolution DNG format using the electronic shutter and single point focus. Using continuous focus that frame rate drops to 5fps, while using the mechanical shutter it can manage 9fps with single focus. Video recording is also possible with 10-bit colour precision in 4K with no recording time limits.

Leica SL2-S top view. Image: Leica.

At it's core is a new back side illuminated (BSI) CMOS sensor with a 24-megapixel resolution. This is powered by the company's Maestro-III processor with a 4GB buffer memory. This allows for open-ended burst recordings up to 9fps in JPEG format, with the buffer never filling up.
The sensor is an IBIS affair, making high resolution sensor shift photographs up to 96 megapixels possible, constructed from eight separate images. The camera is capable of up to ISO 100,000, which indicates some pretty amazing low light abilities Although what that means for true noise levels will be interesting to see.
Autofocus is contrast based with depth mapping, which we would assume means that it is a very similar system to Panasonic's S series cameras.

Leica SL2-S front view. Image: Leica.
The camera can be controlled by tethered software, Capture One 2 1, making the SL2-S the firs camera in the SL range to be able to do this. It can also be tethered to Lightroom Classic, and a time limited Creative Cloud Photography Plan is included when you purchase the camera.
The SL2-S shares the same Leica EyeRes viewfinder as the SL2, which is 5,760,000 dots and up to 120fps refresh rate. The device is fully compatible with the SL2's entire accessory range. The camera is also protected from dust and water to the IP54 standard.
Leica SL2-S video capabilities
From a video perspective the SL2-S makes quite solid progress for the company with 10-bit 4:2:2 4K video possible at up to 60fps, with support for Leica's L-LOG gamma. As we mentioned previously, this video recording is not time limited either. In the future a firmware update will give 10-bit 4K HEVC recording capability to the device at up to 60fps. The company says that this will allow video to be broken into one-minute segments, so that if there is a card error or power loss you won't lose the entire video file. The new firmware will also add a waveform monitor and automatic Follow Focus.

Leica SL2-S right hand view. Image: Leica.
Until now Leica has not really gained traction amongst video users. It seems that the SL2-S is an acceptance by the company that video in a mirrorless camera is now an extremely important part of what potential buyers think about, even if they are often stills focussed. From Leica's spec sheet it does appear that the video might well be downsampled from a high resolution, and as far as bitrates go the camera can record up to 150Mbit/s in Long GOP and up to 400Mbit/s Intraframe, making it very much a competitor to the LUMIX DC-S1H.
It appears that all video formats can be recorded either full-frame or with a S35 crop. Clean 10-bit output over HDMI is also provided for. We wouldn't be in the slightest bit surprised to see another announcement by Atomos further down the line announcing Ninja V raw support. After all, what camera doesn't these days?!
The camera is available now for US$4,895, so it's far from the least expensive camera of its type on the market. However the camera's apparent capabilities may well mean that the SL2-S actually has the meat on its bones to justify its cost.
Example images
Here are some proof of performance images from Leica with some 100% crops from the TIFF files provided.
Stars (ISO 6400, 10s, f/3.5, 16mm)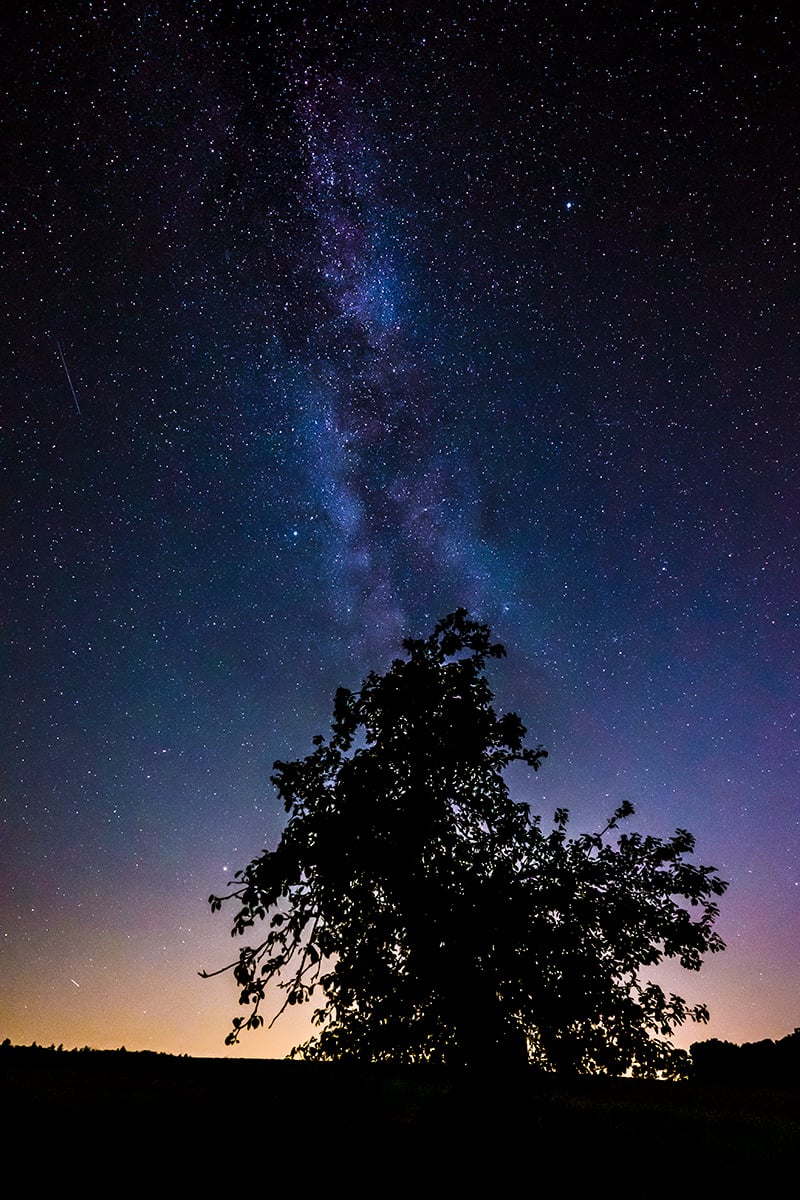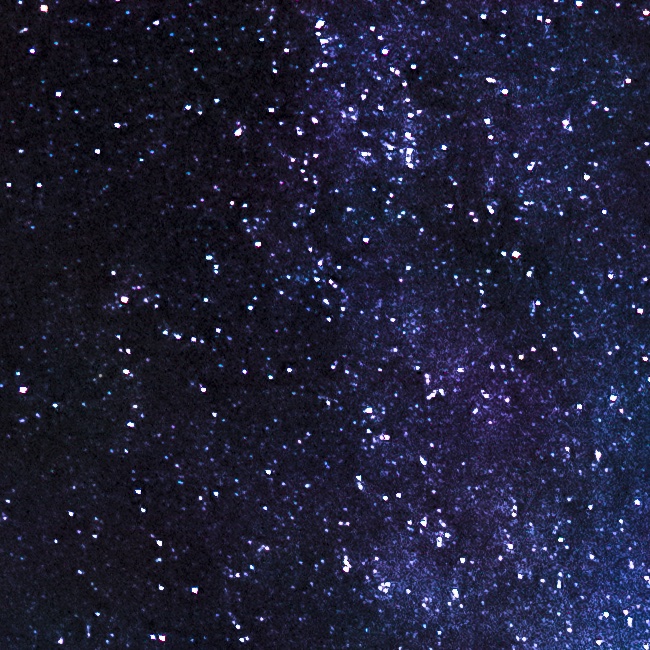 Nighttime cityscape (ISO 200, 4s, f/8, 53mm)
Handheld high ISO interior (ISO 64000, 1/250s, f/7.1, 26mm)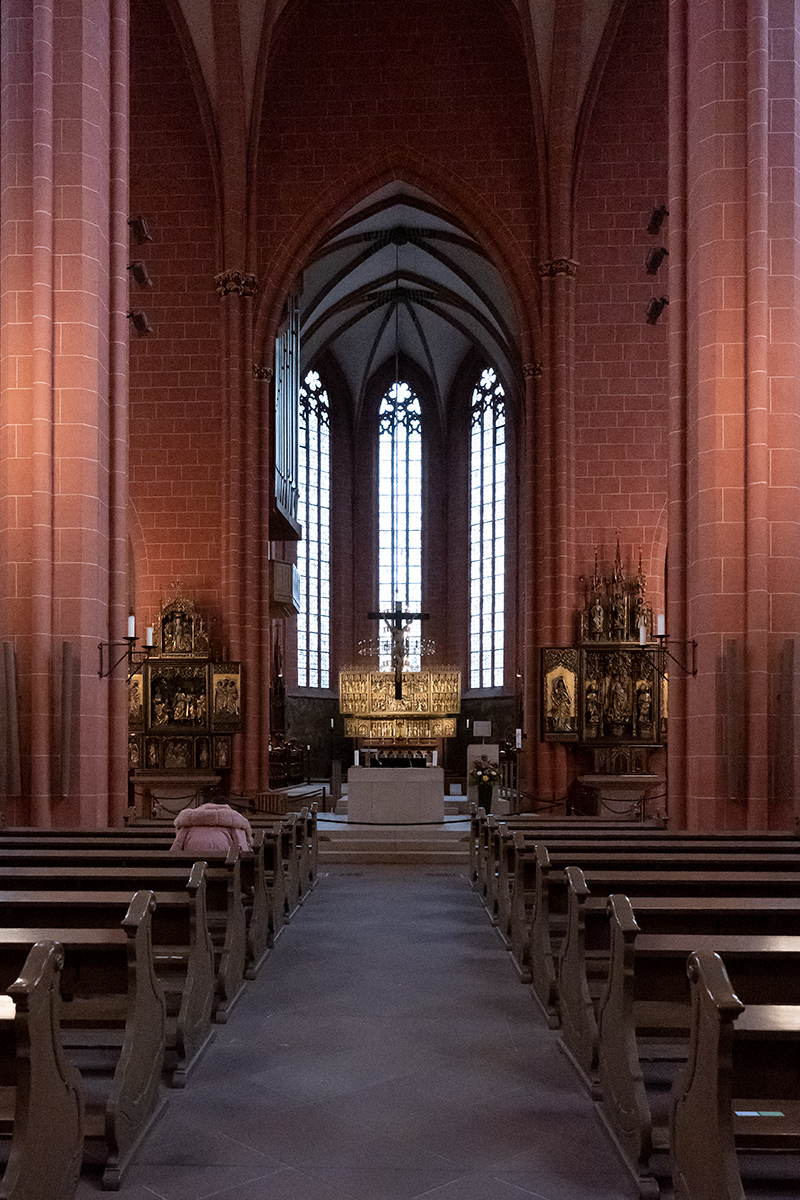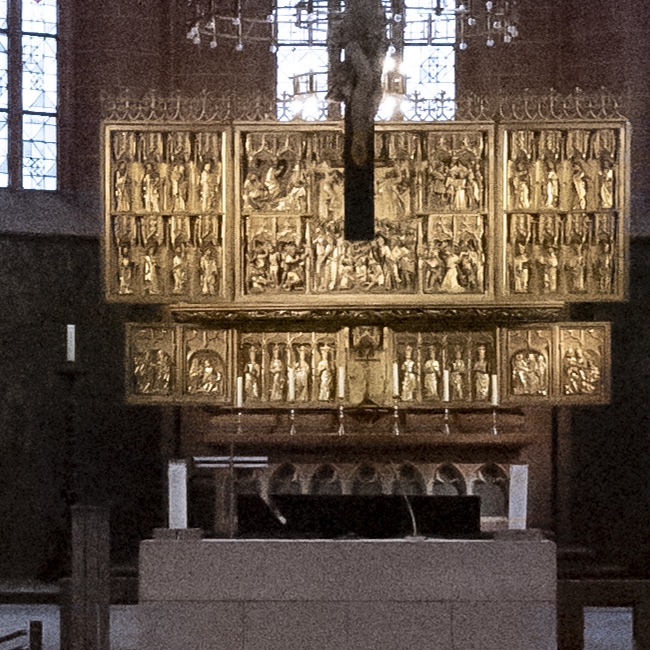 Nighttime handheld (ISO 500, 1/8s, f/4, 52mm)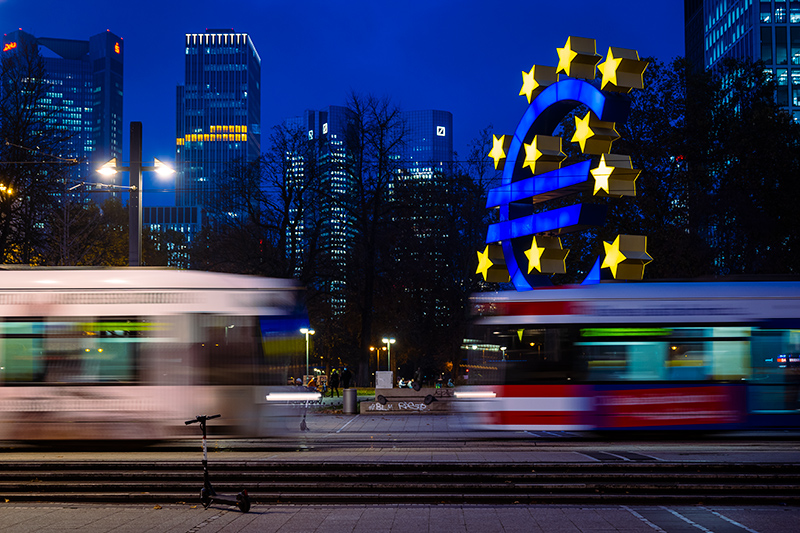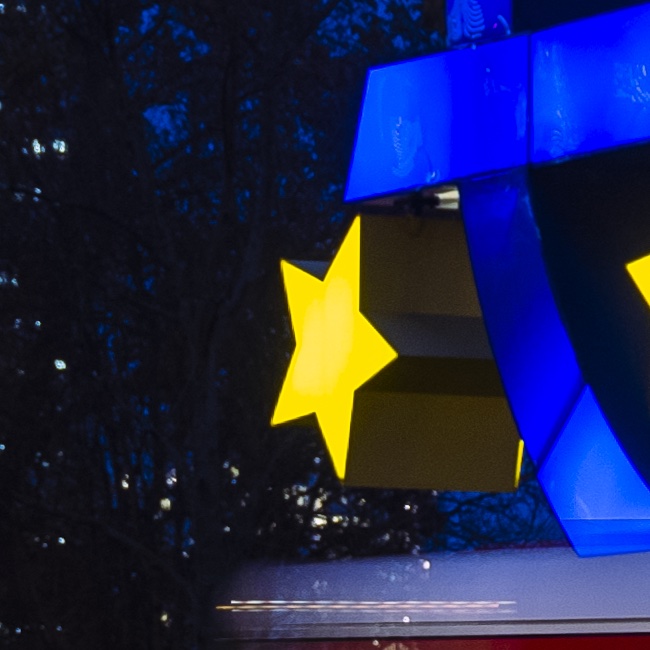 Tags: Production News