I've been searching for an ideal GH5 lens combination for a while now. Finally, I think this may just be it.
With three or four years out in the field, the Panasonic GH5 and GH5s are still exceptional, class-leading cameras that were way ahead of the curve on release. With the system proving popular and growing over these past few years, they now have plenty of brilliant lens options available to them.
With that, came my conundrum. What lenses was I going to use for my GH5? Amongst the vast sea of 'THE 5 BEST LENSES FOR THE GH5 IN 2020' YouTube videos and countless blogs and articles, I was rather lost.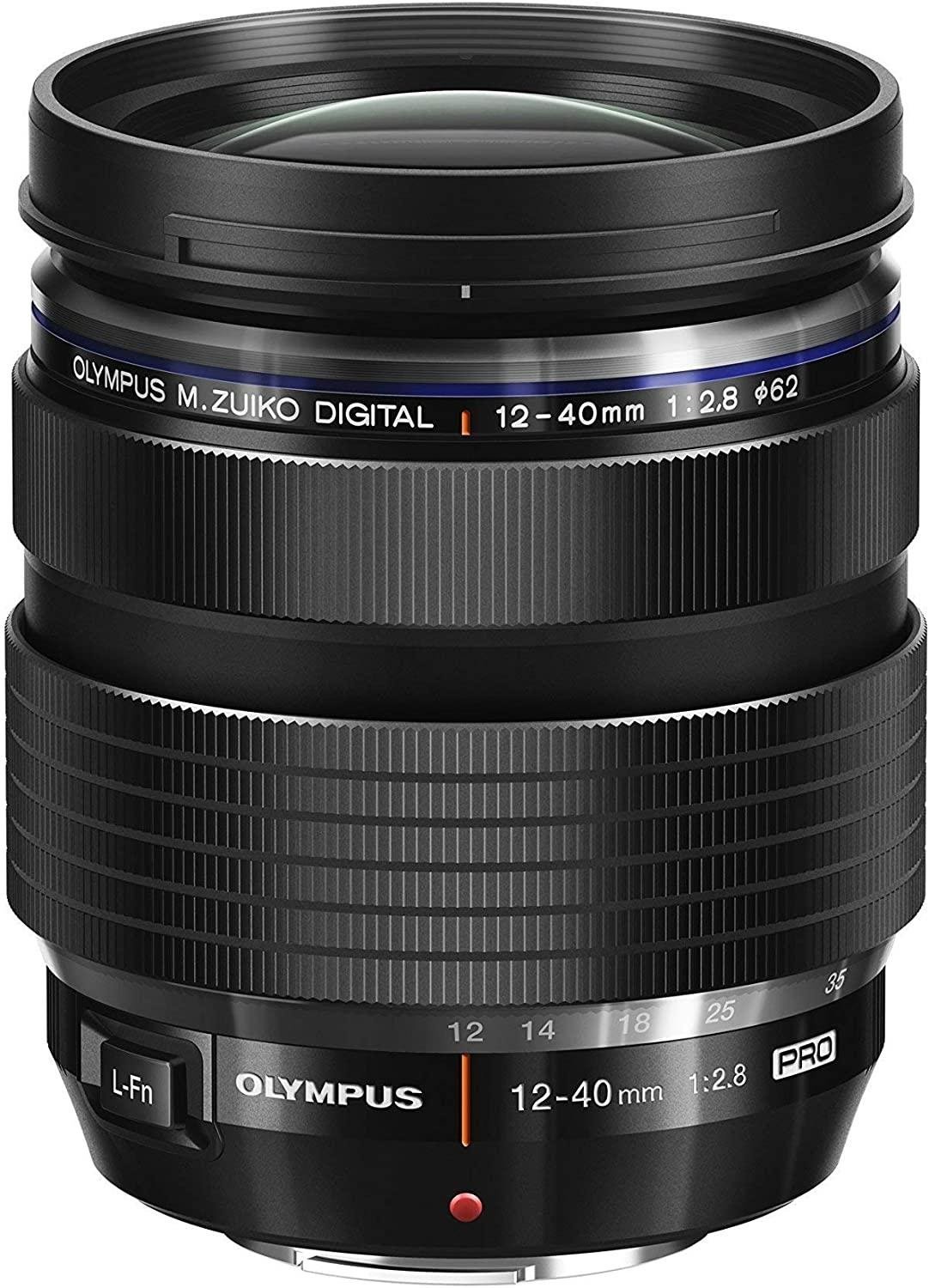 Olympus M.Zuiko ED 12-40mm F/2.8 Pro
For the best part of two years, I was rolling solely with the Olympus M.Zuiko ED 12-40mm F/2.8 Pro - a truly fantastic lens that pretty much had it all. Great stabilisation (working in tandem with the GH5's own impressive in-house system), nice focal range, snappy response with auto-focus, weather sealed, great image quality and sharpness, amazingly small footprint and weight (literally the size of a coke can). I was chuffed.
Sigma 18-35mm F/1.8 Art Lens
But then, inevitably, my head was turned. In the world of filmmaking gear, there is always something better. A colleague of mine came into the office with a Sigma 18-35mm F/1.8 Art Lens, attached to the GH5 using a Viltrox adapter. It was love at first sight.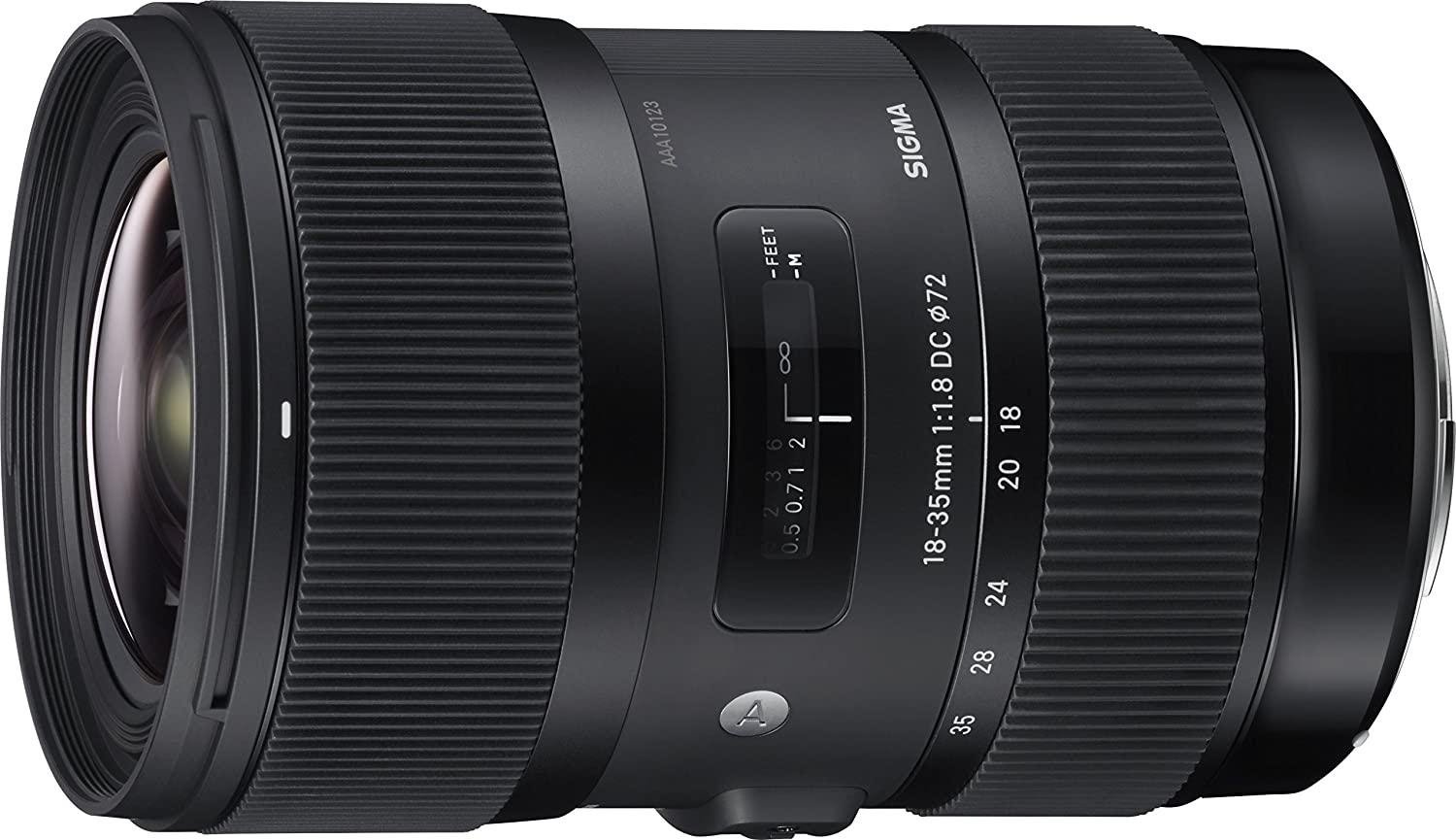 For a bit of context here, one of the known (and fully accepted) downsides of the GH5 is it's relatively poor low-light performance - especially when stood against anything from the Sony A7s range. Whilst the GH5s went some way in making up ground, it sacrificed the incredible IBIS as a result.
I was just about getting away with shooting in low light conditions using the Olympus M.Zuiko ED 12-40mm F/2.8 Pro, with a little occasional help and magic from the Neat Video plugin. But once I saw what the Sigma 18-35mm F/1.8 Art Lens was capable of, it was hard to ignore. Using this lens has gone a long, long way in solving the GH5 low-light conundrum.
On top of this, the image quality is just beautiful (I'm doing a chef's kiss with my hand right now). It felt like a real step up from the Olympus. Not only was the F/1.8 allowing a lot more light in, it also gave me a lot more to play with in terms of bokeh. The beautiful, shallow depth of field I was able to achieve with this lens allowed me to capture some really cinematic stuff. Combine this lens with filming on the GH5 in 4K 10bit 4:2:2, utilising either raw V-Log or Cine-D and 'oof'. You are in for a treat, my friends.
Focusing in on some lobster pots in Whitby, North Yorkshire
Now - there are a few sacrifices I had to make in order for this swap to work. The Sigma is over twice the size of the Oympus (fortunately, the zoom mechanism is all in-body) as well as twice the weight. It makes the GH5 body feel quite small and can throw it all out of balance.
Furthermore, I lost my electronic contact with the lens because I opted to use the Viltrox speedbooster. By buying the Nikon F mount version of the Viltrox speedbooster and lens, I easily saved myself a couple of hundred pounds compared to if I had purchased the Canon EF mount lens and a Metabones speedbooster. That's a win. But if I went with the much more expensive Metabones, I would still have working electronics.
So, I've sacrificed autofocus which to me, isn't that much of a big deal. Using manual focus is an important thing to get to grips with and I like how it's forced me into it. No more lazy reliance on a (sometimes questionable) GH5 autofocus. And essentially, that's what this is all about. You have to make certain sacrifices to make this lens work. For me, having weighed the pros and cons up, it was a yes.
Choosing the right lens combinations all comes down to that. What's going to work for you and do the job you need it to do? What works for a popular YouTuber making great, flashy review videos may not work for you. This is where my next decision was made.
I've already mentioned how beforehand, I had been using the Olympus as my sole lens. It was a great all-rounder that got the job done but, as I progressed and improved, I started to feel limited by it. I wanted a longer focal range for the travel and documentary work I was starting to fall into. Swapping out for the Sigma didn't solve this issue as they cover very, very similar ranges.
The sigma is great for wide and mid angle shots but so often, I felt hamstrung when it came to shooting travel sequences such as people and locals going about their day-to-day lives. I needed a telephoto that was inconspicuous and allowed me to capture things without people being distracted and aware of a sunburnt bloke with a huge lens that looks more like a lethal weapon (you know the ones I mean).
Panasonic 35-100mm F/2.8 II Lumix G X Vario Power O.I.S. Lens
Enter the Panasonic 35-100mm F/2.8 II Lumix G X Vario Power O.I.S. Lens. This was another love at first sight 'where have you been all my life' moments. I am truly flawed by how good this lens is. I don't hesitate to say it may just be the best Micro Four Thirds lens out there.
Firstly - of utmost importance - it got the job done when it came to punching in on subjects from afar. The focal range and length is spot on. Whilst it may not quite rival the infamous Canon EF 70-200mm f2.8 L IS III USM Lens, the image quality is still brilliantly crisp and sharp with nice colours.
Punching in on subjects from a distance
But the real winner for me here is the size of the thing. Holding it in your hand, it's very hard to believe this is a powerful telephoto lens. The thing is tiny - roughly the same coke-can size as the Olympus I was originally using. This has allowed me to remain out of the way, capturing really natural sequences without distracting subjects or drawing lots of attention to myself. As an added bonus, because it's a native MFT lens it has incredible on-board image stabilisation that works flawlessly with the GH5 IBIS. And yes, the lazy autofocus option is back. I try to resist, but sometimes it's really handy.
So, as of right now, I'm smitten with my GH5 lens combination. I have the two lenses that cover everything I need in the most beautiful, cinematic way. Until the next thing comes along and turns my head, as per usual.
I'd be interesting to hear, if you're a fellow GH5/GH5s user, what are you shooting with and why? Let us know in the comments below.
Tags: Production Opinion