FiLMiC Pro, the leading iOS and Android cinema camera app, has announced version 6.12, which now supports clean HDMI output, perfect for live streaming. In addition, the app works great with the DJI OM4 Smartphone Stabilizer.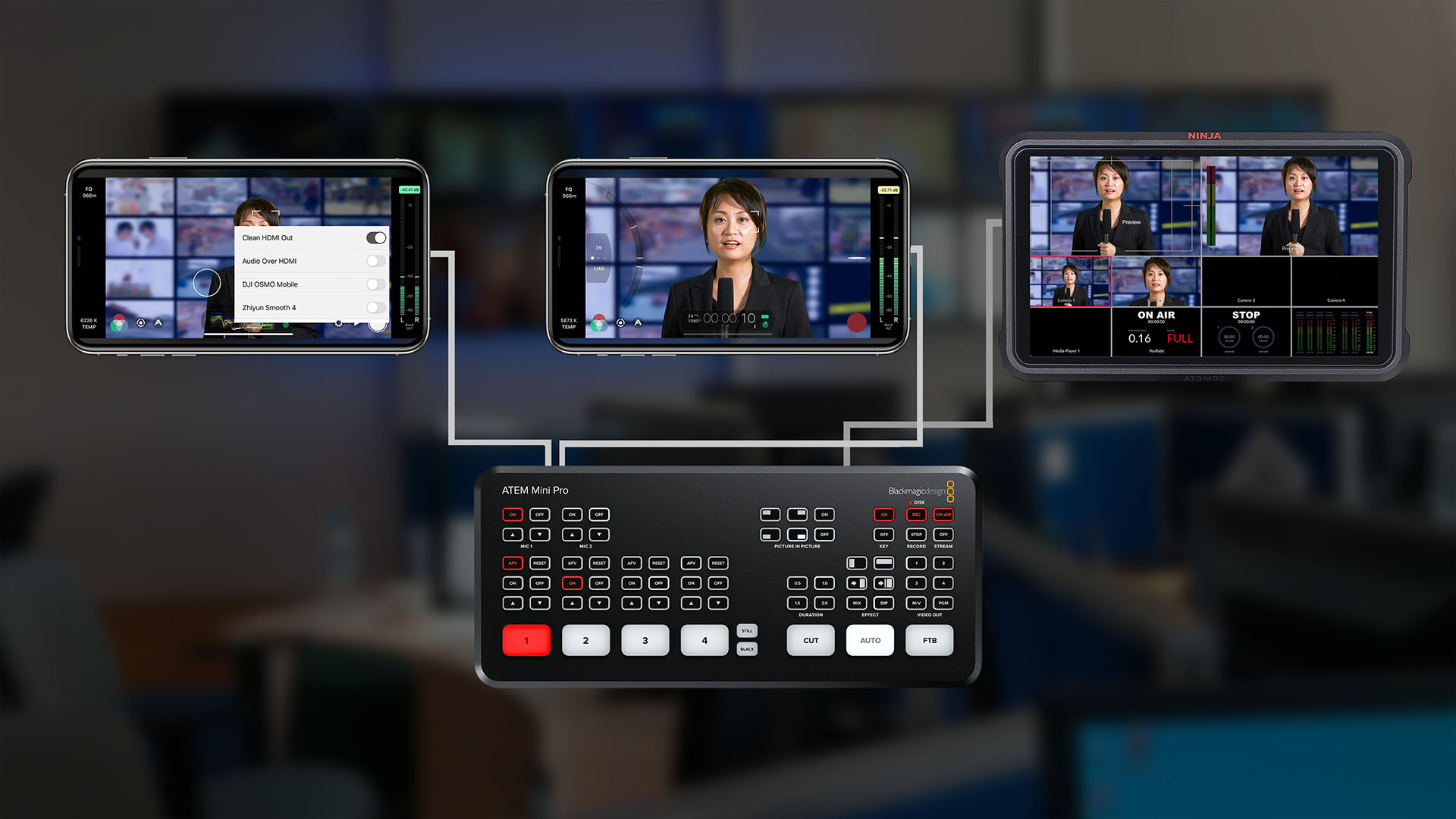 New Features in FiLMiC Pro 6.12
There's plenty to love with the updated release of FiLMiC Pro, including the aforementioned clean HDMI output. This is a perfect option for live streaming, mobile monitor while on set, or using your mobile device as a webcam.
Other features previously announced with FiLMiC Pro v. 6 include:
LOG Shooting and Flat Gamma: Available through their Cinematographer Kit (in-app purchase). This gives filmmakers and cinematographers the latitude they need. There are 4 gamma curves and shadow options.

Imaging Panel: Control tint and temperature with full manual control. There are presets for daylight, tungsten, shadow, and fluorescent light.

Live Analytics: Peaking, zebra stripes, false color, contrast peaking, and clipping overlays. It can be set to advanced or simple modes.

FiLMiC Library: Organize, select, batch, and share favorite clips easily and quickly, either to an NLE or social media. Plus downsample, trim, and edit mage settings before sharing.
New Device Support: DJI OM 4 Smartphone Stabilizer
FiLMiC Pro has great integration with the new DJI OM 4 Smartphone Stabilizer, a compact video stabilizer and gimbal system. The app now supports the entire line of DJI smartphone stabilizers, including the DJI OSMO 1, 2, and 3. With FiLMiC Pro, you'll be able to control digital zoom while in modes 2 and 3. There's also automatic device detection and a full frame reticle mode available.
Conclusion
FiLMiC Pro continues to impress with plenty of new features and DJI smartphone stabilizers support. It's a free update for existing users, or $14.99 USD, and is available for iOS and select Android devices, with in-app options for LOG and Flat Gamma shooting modes. Find out more at FiLMiC Pro's website.