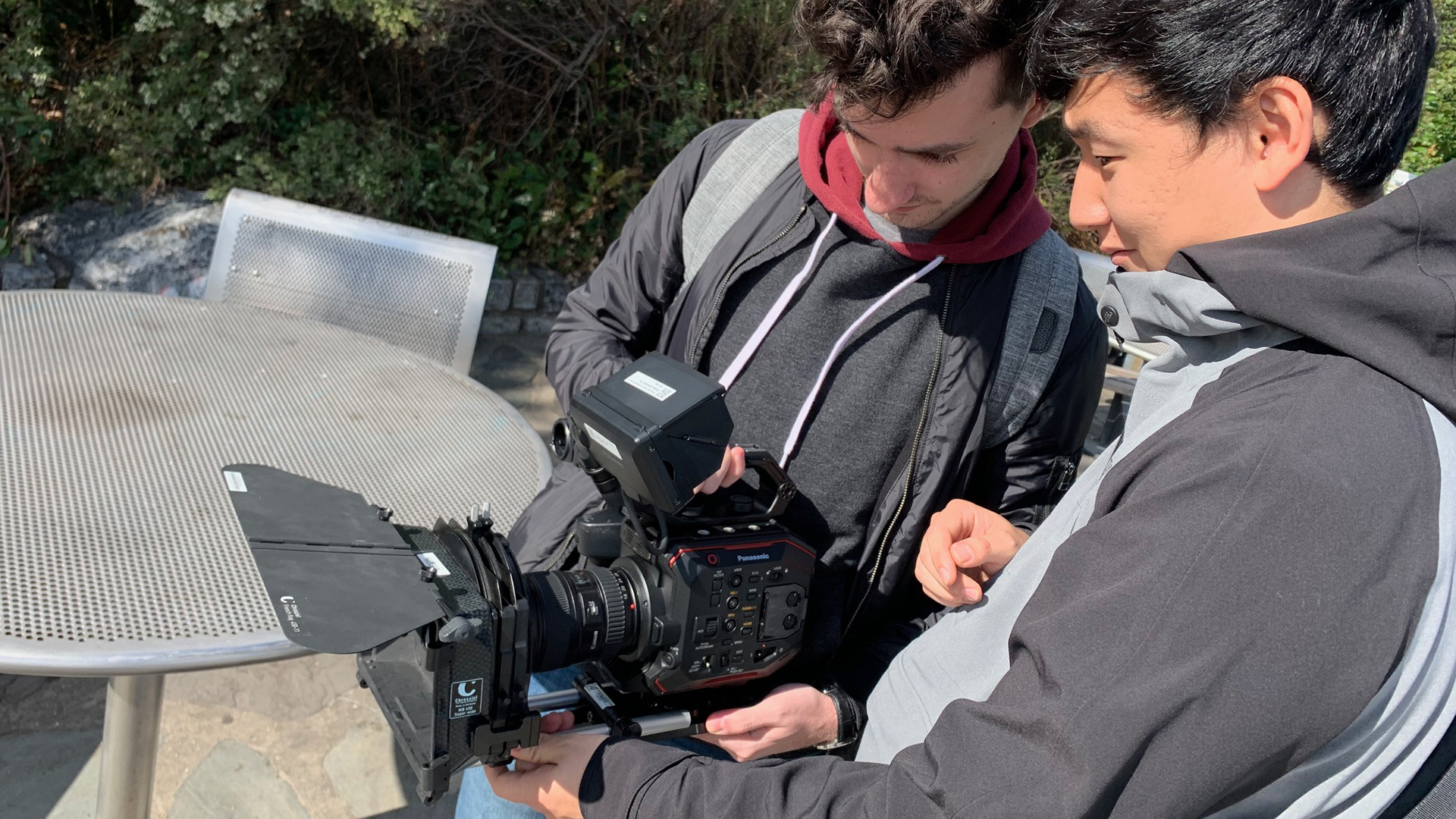 Panasonic recently announced that New York's School of Visual Arts (SVA) has acquired 30 EVA1 cameras for the school's BFA cinematography and production classes.
We don't usually cover acquisition announcements, which seem to arrive several times daily to our in boxes. But we see significance in both the reason for SVA's choice of the EVA-1 as well as an opportunity to recognize a camera which seems to receive less attention with the new introductions not just of cameras from other vendors but also Panasonic's own S1H mirrorless camera with enhanced video capabilities.
SVA is a highly-regarded institution in NYC and worldwide with a history of over 70 years in educating creative professionals. There are over 6000 students currently enrolled and they boast some 38,000 alumni worldwide. Faculty members include award winning DP's, graphic designers, artists and highly creative instructors.
Among the driving forces behind the Panasonic acquisition is Dean Georgevich, ASC, who teaches the Advanced Cinematography course. Georgevich's credits include NBC's procedural "The Enemy Within" and the upcoming feature "The Virtuoso" with Anthony Hopkins. He uses Panasonic's VariCam 35LT in his own work and recognized many of his favorite aspects of the VariCam in the EVA1.
Specifically, he likes the dual-ISO sensor and the straightforward menu system. Both of these are features that we have noted here in our reviews of the EVA1.
SVA cinematography students typically shoot 4K and EVA1 fits into this existing workflow.
The EVA-1 has been a steady performer for Panasonic with its Super35 sensor and EFmount. V Log and RAW shooting modes position it as a serious A Camera and definitely intercutting with VariCam models as a B camera. Panasonic continues to develop firmware enhancements and it remains a very viable part of Panasonic's product range.
S1H does embody a number of the EVA1 and VariCam features and is generating significant interest for video shooters. Still, there are many of us who still see distinct advantages to traditional form-factor video cameras, as we've been writing on this site. We also agree that the level of cinematography instruction of future artists, DP's and producers educated at SVA demands instruction using traditional cameras. In fact I would go so far as to assert that students master the basics and then branch out to other form factors.
So this acquisition announcement from Panasonic goes far beyond the mere purchase of 30 cameras by an institution. It represents a recognition of the versatility of this camera, of its feature set, ease of operation and image quality that many of us have recognized since its introduction. We are pleased to see the EVA1 in this environment and await the next generation of artisans educated at SVA.
Tags: Business