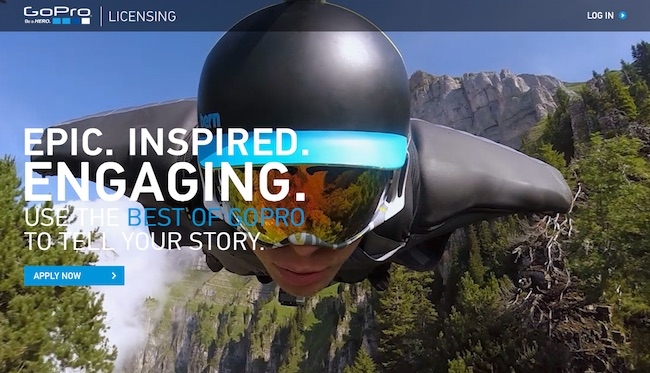 Ubiquitous POV camera leader sets up footage website and solicits content.
GoPro has always thought of itself as a media company that produces the tools for people to capture pictures. There are many reasons why it remains by far the most popular and ubiquitous company when it comes to POV camera footage, but one of them is the way that it has made its users feel part of something bigger. From the way it highlights users' footage on its website in regular updates to the way that it openly allows its logo to be used by anyone shooting footage with its gear, GoPro is a force to be reckoned with.
Community is an often over-used word: GoPro has aced it.
Continuing with this trend of empowering its customers GoPro has just launched a new stock footage portal that will allow users to make money from their exploits. Details are sparse at the moment and the exact pricing structure is yet to be made public. GoPro is currently testing the site with specific partners and are approving accounts on a case by case basis at the moment.
This is an extremely interesting development. Those who think you may be able to make money from videos of your pet cat, or your journey to the supermarket may be disappointed however! GoPro is seeing this as a premium service and it seems likely that only the best and most interesting footage will make the cut for sales approval.
Certainly the material they have loaded on there so far just on the front page is right at the top-end and it's worth a look for some of that content alone.
We'll be keeping a close eye on this and will bring you more as and when the service becomes fully live.
Tags: Business