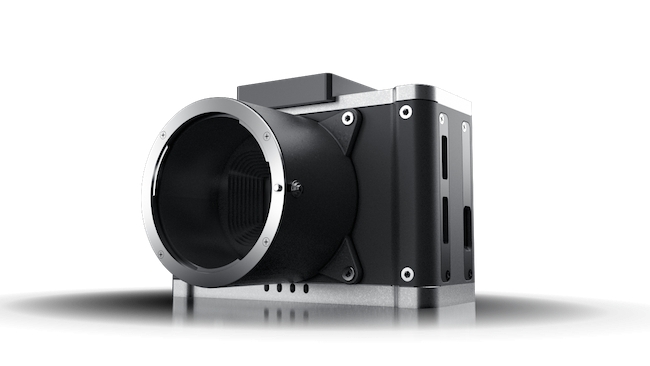 London-based Rogue Element grabbed some headlines recently with its announcement that it was going to offer AXIOM Beta cameras for hire next year. But that is only the start of a planned Open Source strategy that holds out the promise of a genuinely different way of working.
The AXIOM Betas are currently being built and, as Red Shark readers already know, are only available at cost to the community that backed the initial crowd funding campaign. Rogue Element was one of those investors, and hopes to have four of the units available for hire by April next year.
"Open Source is a fantastic concept and we are delighted to be supporting apertus° by making this format available to the UK rental market," comments Managing Director, Dan Mulligan. "In taking on the Open Source philosophy, we hope to facilitate unfettered access to the technology and free up the creative spirit so that the cinema industry can engage in practices that encourage freedom of expression and is no longer limited by who can contribute."
The interesting thing is the degree to which Mulligan and Rogue Element are planning to take it all. Having already signalled an interest in the Open Source MOX file format too, they want to create a company that operates pretty much purely on Open Source principles throughout.
Mulligan uses the word 'ethical' a lot in conversation but also genuinely believes that the approach leads to the increased potential for creativity.
"You will be able to tweak and tune the camera to your desires," he says. "With open file formats and capturing capabilities you can then create your processing paths and develop your digital film neg exactly how you wish. We've even been looking at custom debayering, and then you are processing the pictures exactly the way you wish them to be processed. It takes things into another area."
In many ways it seems like another retelling of the pros and cons of Linux vs Windows: you can get more out of the former but you also have to know what you are about at the same time.
"I think that's correct," he says. "And with digital there are plenty of people with that knowledge who don't work for big companies and are happy to take an open approach. The start for us was being able to bespoke a camera and spec different items to build our own system up. It's a different way of looking at it."
Mulligan likens it to cars and, effectively, what amounts to Fordism vs Toyotism. One approach maintains you can have it in any colour you like as long as it's black and leaves manufacturers with huge amounts of identical stock, the other harnesses Just in Time supply chains and lets the customer pick from a myriad of options.
"What we're talking about is building the sensors themselves. The companies are asking what voltage inputs you would like so you can affect your ISO settings and other factors. Hitherto you would never have been able to do that," says Mulligan. "You have the possibility to build your own workflows, add your own tweaks, and design the way you want to work."
Interestingly, Rogue Element is also planning a fairly radical business model to support all the Open Source effort.
"What we're looking at is taking a similar approach to games that offer in-app purchases," says Mulligan. "So the cameras themselves — the body and the sensor — are the 'app' and will be available for free with the caveats of insurance. Our business model will see the income driven by the bolt ons — the PL mounts, the lenses, the training and so on — but admittedly for some shows we may be providing minimal kit for a minimal return while this all gets off the ground."
From the initial batch of four, Mulligan hopes to expand the operation up to 20 or 30 AXIOM Betas, and he's also looking at making sure the company is driven by both ethical and green values from the start.
"The enquires and interest we're getting at the moment are from art companies and the like," he says, "people for whom the approach and the ethos of the whole thing is important. And we want to expand on that. It might sound far-fetched today, but in the future clients may demand electric vehicles delivering cameras."