Accsoon has updated the CineEye range with the new CineEye 2S Pro model, which adds SDI into the mix.
The new video transmission system takes the same form factor as the CineEye 2 Pro and adds HD-SDI connectivity. This means that the 2S Pro can connect to both SDI based cameras as well as those with HDMI output.
The CineEye 2S Pro uses a dual channel 5.8Ghz and 2.4Ghz transmission system that combines video streams on each frequency into a single stream to reduce interference whilst being capable of transmitting up to 1200ft. The system intelligently picks with channels have the least interference and resistance. The company claims that the system can transmit HD images at up to 60p with an extremely low 60ms and under latency.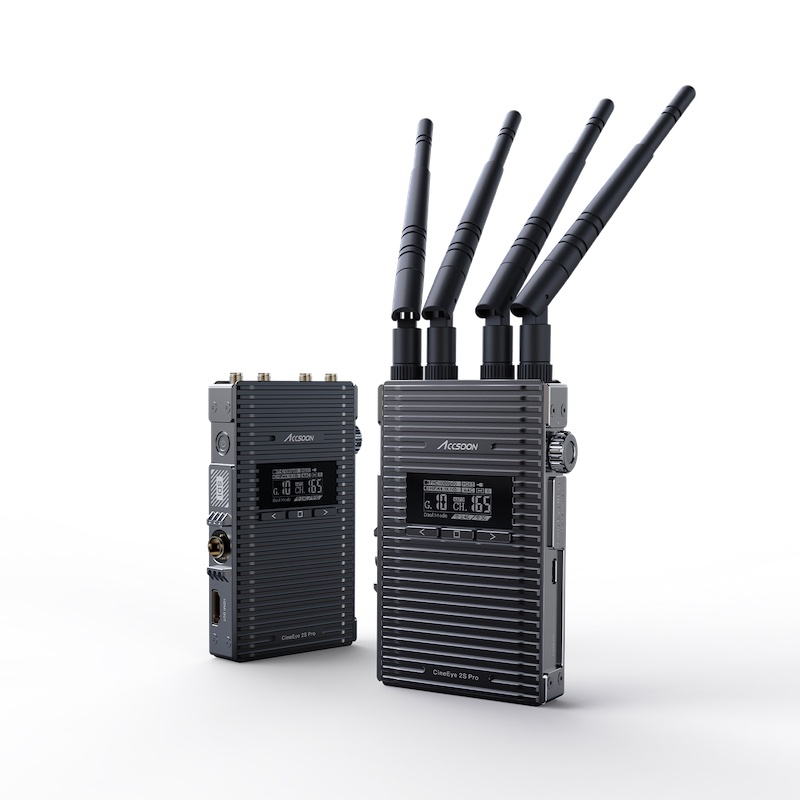 The transmitter can also adjust both the bitrate and the video quality of the signal to ensure that the connection is stable and the frame rate is maintained. The system can connect up to four dedicated receivers or mobile devices so that each key crew member can view the camera angle on their own device, ensuring social distancing as well as making things convenient in general.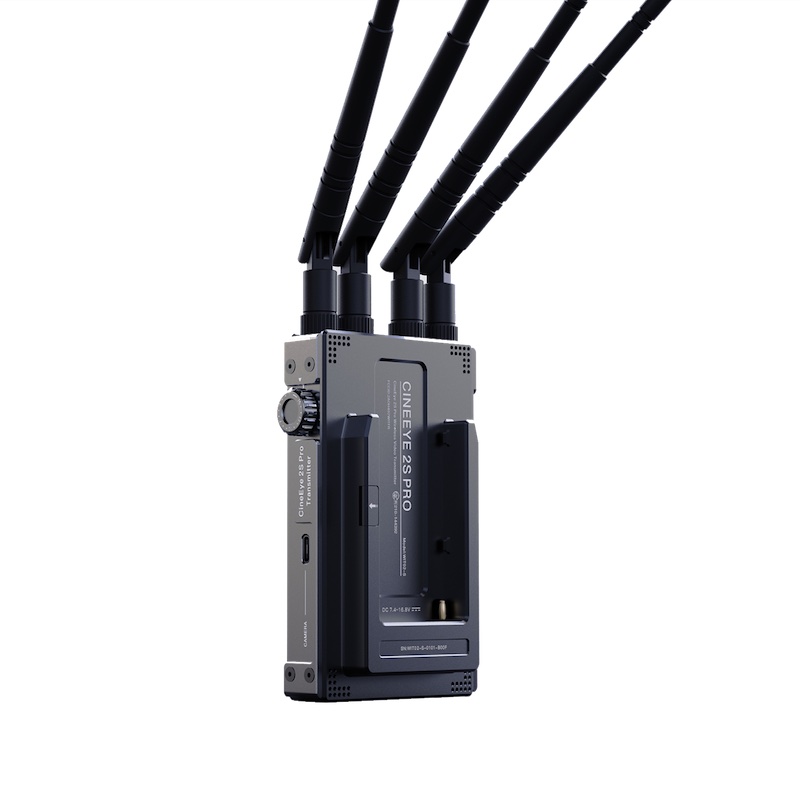 YouTube streaming
The CineEye 2S Pro can also stream to YouTube for private or public viewing. This could be used for anything from private remote viewing of a shoot taking place or for weddings or lectures. The stream can be performed over ethernet or over a 4G or 5G connection on an iPhone or iPad.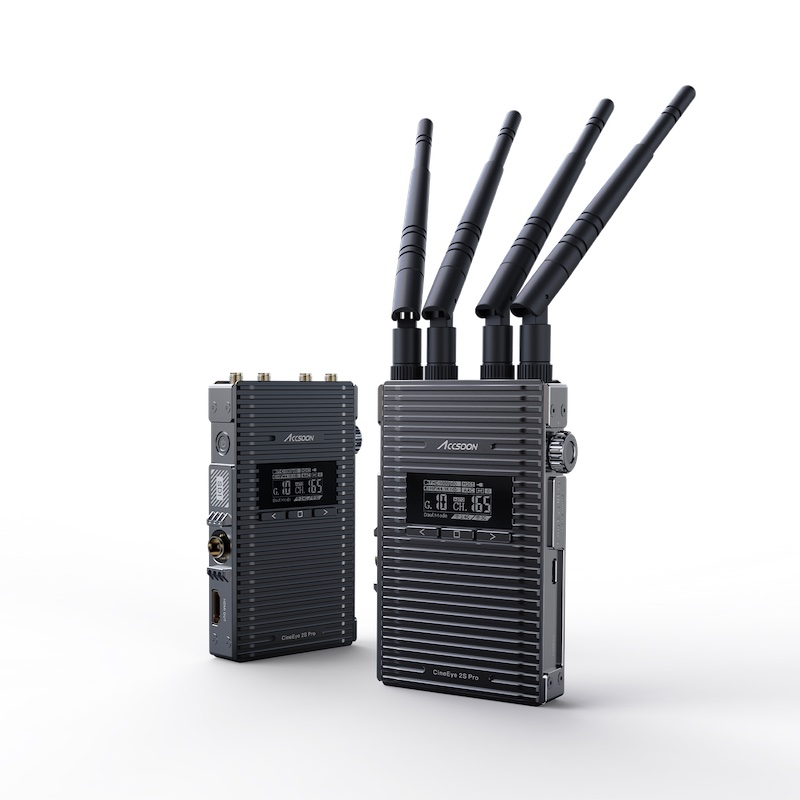 Using the Accsoon iOS and Android app any mobile device can be made into a monitor with features such as pinch to zoom, LUT selection, peaking, false colour, waveform, histogram, and zebra. There are also built in presets for different camera Log types that can be selected, along with aspect ratio masks and anamorphic de-squeeze options.
Both the transmitter and receiver can take Sony style NP-F batteries, or they can be powered via the DC input. The CineEye 2S Pro will be available for US$649. For more information visit the Accsoon website.
Tags: Production News