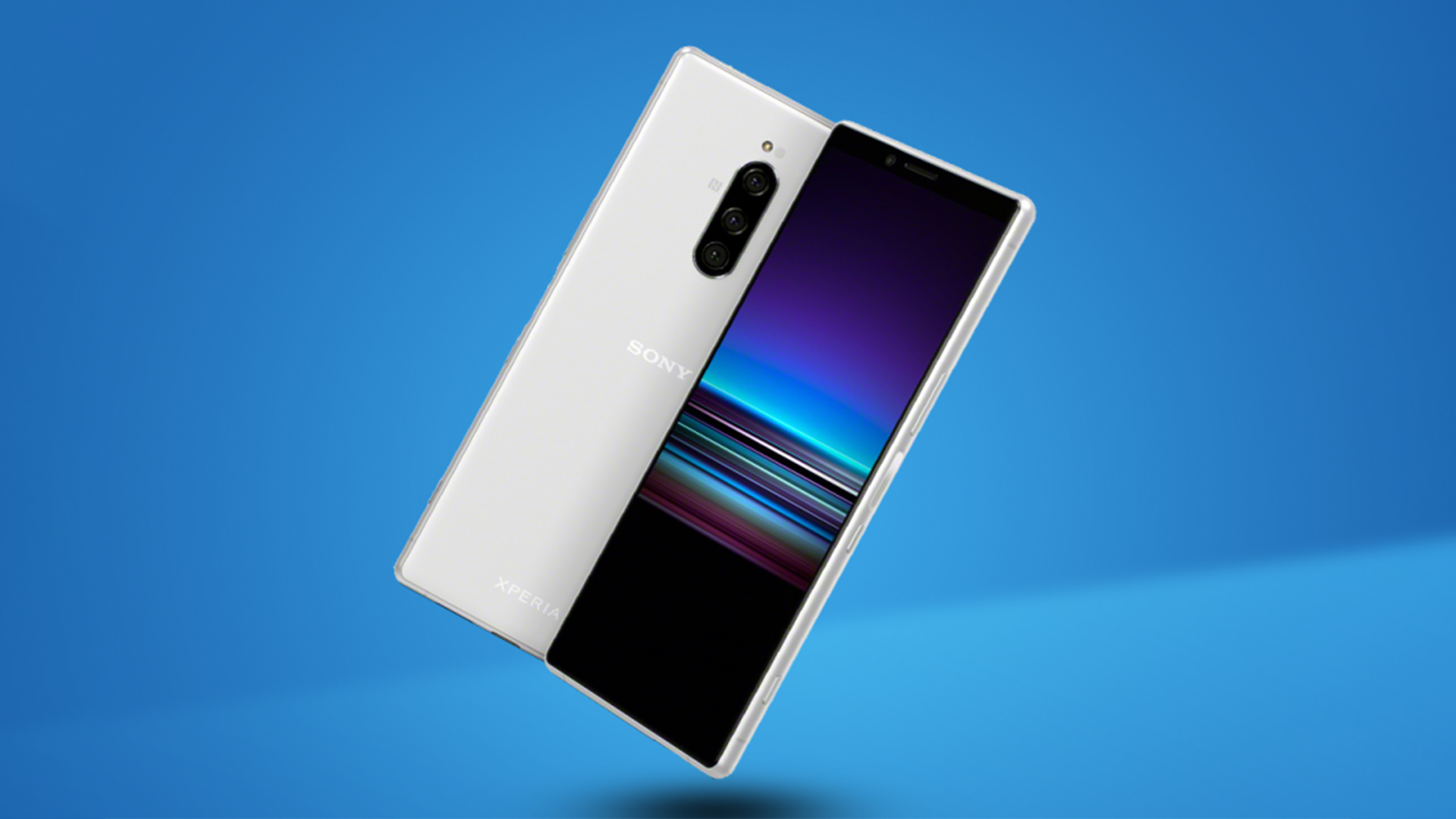 A proposed new mobile handset from Sony will double as a wireless video transmitter for beaming live over 5G. In fact, so intentional is the design function of the device that it's worth rephrasing its description as a professional broadcast links module that doubles as a smartphone.
The Xperia PRO is still in development but it's pretty clear that Sony plans to launch it soon. What we know about it – from Sony's website and a 'virtual' press conference held in lieu of the cancelled Mobile World Congress - is that it has all the trimmings of a flagship Android device with specs including a Qualcomm Snapdragon 865 chipset, 8GB of RAM, 512GB of storage and a 6.5-inch 21:9 4K HDR OLED display.
What sets it apart will be the ability to livestream images over high-speed mmWave 5G connections from professional cameras via a micro HDMI port.
Sony teased this development at the back of last year by capturing video of a Houston Texans vs New England Patriots football game from Sony's shoulder camcorder PXW-Z450 streamed through Sony's prototype transmitter box and Xperia 5G mmWave device, via Verizon's 5G network to a production room in the stadium. Sony and Verizon then repeated the trick at CES 2020 in January, emphasising how 5G can allow for more creative and untethered camerawork while also reducing set-up time and costs.
Professional uplink
"It's a game-changer for working on location," says Sony, reinforcing its targeting of video and broadcast professionals - an important but nonetheless niche market for a smartphone.
5G mmWave is "a new era for business broadcasting," Sony goes on to shout. "Capable of exceptionally fast uploads and downloads, 5G mmWave also offers remarkably low latency—essential if you're broadcasting live content such as sports or news."
It is aided in this by a 360° antenna design, which covers the four sides of the device with 16 antenna pieces, plus beamforming technology to direct 5G mmWave signals most effectively. In addition, what is described as "a low dielectric constant material" (graphite sheet, vapour chamber, and air gap) enables radio waves to pass through more easily."
Together, Sony says, these technologies help ensure the best 5G mmWave connection, no matter how you're holding your device or where it's positioned.
Its OLED display - widely considered the Xperia's best feature on previous models –in this version would work as a high-resolution, colour-accurate external camera monitor.
Its specified with a cinematic aspect ratio of 21:9, is 6.5-inches and capable of 4K HDR. New Motion blur reduction technology reduces the in-between frame lag for a clearer image quality. It's coupled with Dolby Atmos sound. There's a USB-C port available, too, for power and it's protected with Gorilla Glass.
In addition, Xperia PRO has a unique monitor function that displays the connection direction of 5G mmWave and data transmission/reception speed on the screen.
"Xperia PRO supports professional broadcast video transmission workflows by visualizing and confirming communication status," Sony confirms. "The HDMI2 connection allows the device to be connected to virtually any camera with an HDMI output. While using the camera as a monitor for interchangeable lens DSLR cameras or professional camcorders, it is possible to transmit broadcast video data during shooting to a server or cloud via 5G connection."
Should dedicated broadcast links vendors like LiveU or Dejero be concerned? The Xperia Pro isn't yet ready to go on sale and won't have the anywhere near the smarts of product like Engo and LiveU's backpacks for bonding 3G, 4G and 5G networks as well as satellite for best-effort connectivity. But as 5G inexorably widens its spread the Xperia device could find favour as an additional contribution link for news and sports coverage or by anyone wanting to live stream. While pricing details have not been given it can be expected to be at the top end for a smartphone but a lot cheaper than conventional backpack or camera-back link – plus it's got that monitoring component too.
Enter Xperia 1 Mk II
You'll find many of the same features, minus the HDMI and 5G mmWave, on the Xperia 1 Mark II landing in Europe later this Spring. There's no price confirmation but as a guide the Xperia 1 cost just under $1000.
Like the Xperia Pro, the Xperia 1 Mk II include features from the company's latest Alpha 9 series cameras, such as eye-tracking autofocus. Real-time Eye AF, which locks focus on the subject's eye for portrait shots, is now available for animals as well as humans. Sony says this is the first smartphone that can do 20 fps bursts with AF tracking- especially useful for shooting moving subjects such as animals and sports.
Equipped with three lenses (main, ultrawide and a telephoto ZEISS lens), all 12MP, there's also an 8-megapixel selfie camera. It houses a 5G modem via Snapdragon 865 but only transmits over sub 6 Ghz networks which aren't quite as fast as 5G mmWave. Headphones can be connected to the 3.5mm jack, or wireless headphones via Bluetooth.
Sony also announced a less full featured counterpart. The Xperia 10 II's OLED displays only 1080p and isn't 5G ready since its powered by the Snapdragon 665 with 4GB of RAM and 128GB of storage. It does still have a triple camera setup like the Xperia 1 II, but the resolution of the ultra-wide and telephoto are only 8MP.