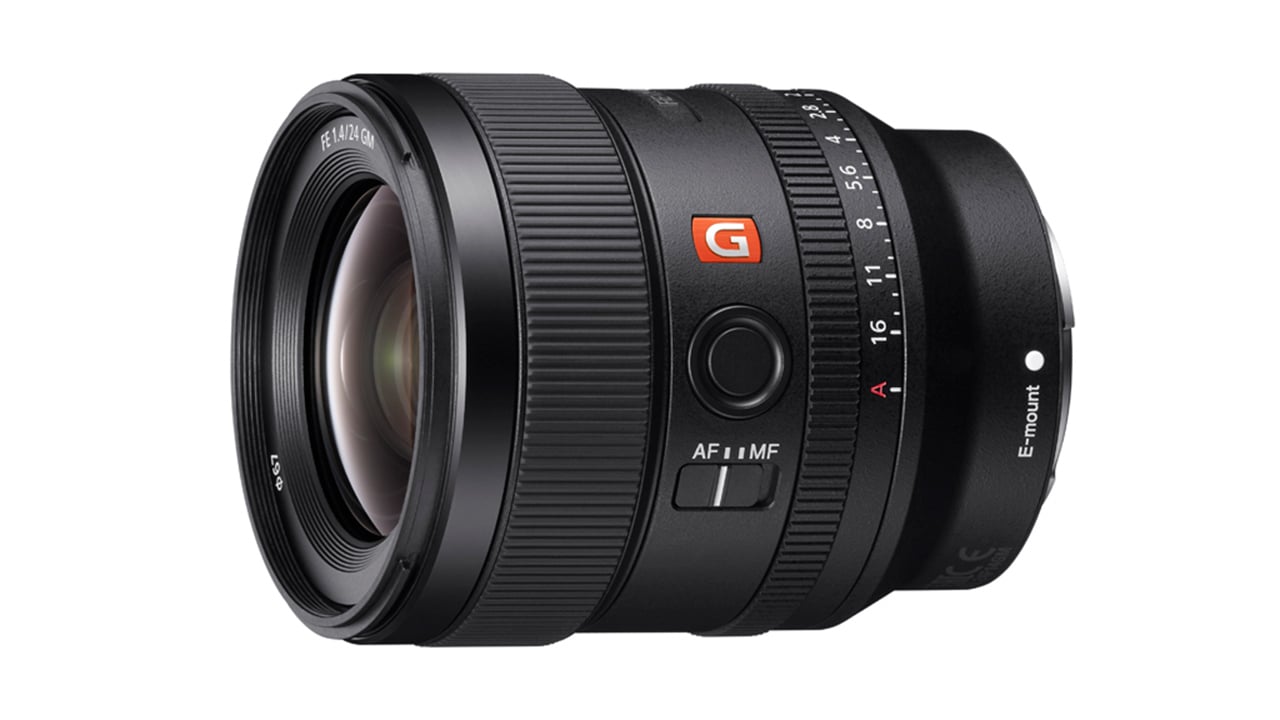 Sony's new glass further expands its full frame line up with this impressive looking 24mm prime lens.
The new wide-angle prime is being claimed by Sony to be the lightest in its class at 445g, holding sharpness across the whole aperture range, including fully open at f/1.4. The lens is part of Sony's G Master series, which has pretty stringent quality requirements.
Although the E-mount lens is designed with full frame cameras in mind, it is also suitable for use on APS-C based systems as well. And its lightness will apparently make it a good match for the latest generation of mirrorless cameras.
The lens is comprised of 10 groups with 13 elements featuring two XA (extreme aspherical) elements. This latter feature is claimed to suppress sagittal flare from point sources. As a result Sony claims that this makes it the ideal lens for starscape photography.
Sony says that it has developed a new high power direct drive system with three times greater thrust than the previous generation, enabling it to respond much quicker, and more quietly than before.
Whilst Sony is pushing the landscape photography angle for the new lens, it also points out that it is no slouch in the close up stakes, either, with a minimum focus distance of 0.24 metres. While we await to see examples, the Sony is also keen to point out the quality of the bokeh effect, which it is at pains to point out was one of the design priorities during development. The quality control for this is further reassured by the fact that each lens is individually tested and adjusted for maximum quality.
Stills is one thing, but what about video? Sony has that angle covered as well. The lens has a manual aperture ring on the body, and it is possible to enable and disable aperture clicks. In other words if you are working with video you can disable the clicks to allow completely smooth aperture adjustment. Further still, the focus ring has also been designed with manual focus adjustment in mind. Sony calls the design "Linear Response MF".
Shipping for the FE 24mm G Master will take place in Europe in October with a suggested price of £1450.